Major insurers back marriage equality | Insurance Business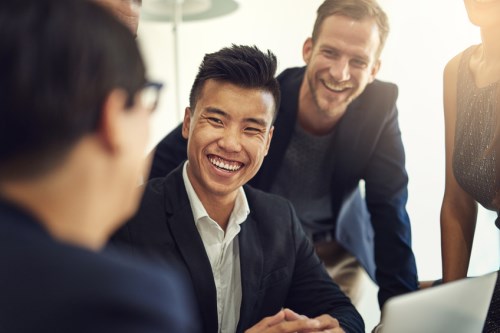 The Australian Marriage Law Survey is due to close in a week and a long list of industry giants have publicly voiced their support in favour of the 'Yes' campaign.
Raj Nanra, CEO of
Zurich
General Insurance, said the organisation encourages all employees to cast their vote according to their own personal beliefs but confirmed the company was in support of marriage equality.
Search and compare insurance product listings against Discrimination from specialty market providers here
"We know there is a strong economic case for allowing same-sex couples to marry as well as a strong business case. But when it comes down to it, we believe extending marriage equality to everyone in our community is simply the right thing to do," said Nanra.
"It's aligned to our ambitions on diversity and inclusion and what Zurich stands for as an organisation," he added.
Suncorp
has also spoken out about the issue, telling Insurance Business that the company is in favour of both marriage equality and workplace inclusivity.
"Suncorp supports diversity in our workforce and provides a work environment where our lesbian, gay, bisexual, transgender and intersex (LGBTI) employees work free of prejudice and discrimination," said a spokesperson.
"We believe that this is essential to create a creative, resilient and collaborative workplace and is equally important to create a healthy, harmonious and open society."
It's no surprise the firm is backing marriage equality as its chief people experience offer, Amanda Revis, is also a board member of the Diversity Council of Australia.
"We believe an equitable society, free of discrimination, also allows all employees to function at their best," the company spokesperson continued.
"We acknowledge that, not only is marriage equality a fair option, it is also a sound economic option. An inclusive workforce is a productive one. To remain competitive and to attract top talent globally, organisations must create a fair and respectful environment for all."
IAG
has also confirmed its support for the 'Yes' campaign but made a point to note everyone is entitled to their own opinion.
"IAG supports marriage equality because we believe it will lead to a more inclusive society which is a good community outcome," a spokesperson told Insurance Business. "However, we are respectful of the views of those, who perhaps because of religious or cultural beliefs, are unable to offer the same support."
QBE
,
Allianz
,
Willis Towers Watson
,
Marsh
and Youi are also among the insurers and brokers backing the 'Yes' campaign.
Related stories:
High demand sees Dive In's return for 2018
Can diversity targets for senior leadership change the insurance business?