Major new entrant Calibre discusses future plans | Insurance Business Australia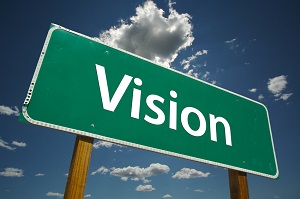 Calibre Insurance,
the recently launched insurer formally known as Calliden
, has discussed its future plans and what opportunities it sees in the commercial space.
The business, which officially launched last week, will be similar to their former incarnation, CEO Mike Hooton told
Insurance Business,
but there will be some positive differences.
"We are a different company with a different positioning, but brokers benefit from the fact that they've still got the continuity of dealing with the same team," Hooton said.
The company, which is a subsidiary of
Munich Re
, will benefit from their global partner as Hooton believes links with such a well-recognised name will work wonders for the revitalised business.
"Munich Re is a recognised name within the insurance world and the size, strength and reputation of the Group provides great support to what we do.
"Brokers can still deal with the people they are used to dealing with, but the fact that we are now owned by one of the largest insurance groups in the world does provide them with confidence and security.
"Linked with that is the fact that we use Great Lakes as our underwriter and the strength of Great Lakes and the quality of their security is not lost on brokers and they see that as a real positive.
"With our security and their credit rating we are on par with our peers so we've just got to find other ways of differentiating ourselves from our competitors and that is what we are continuing to do."
The scope of Munich Re will be leveraged for future growth as Hooton confirmed that the company are looking at new products to bring to the Australian market in the future.
"One of the things we are obviously exploring and working with Munich Re is what products do they presently offer in other parts of the Munich Re world that we can introduce to Australia.
"It is a work in progress and we certainly think there are some opportunities to do that and I certainly think that in the coming years that we will look to introduce some new products.
"It's early days, we are exploring what already exists in the Munich Re Group and how portable these products are to Australia so we've got nothing we are going to formally announce yet."
Hooton stressed that while the current commercial market may be competitive, Calibre sees opportunities to grow in specific sectors.
"The commercial market is a challenge but we see that as an opportunity," Hooton continued.
"There is still opportunity to write profitable business, and to identify profitable segments and this is a big focus for us, particularly in the electronic business package market which is competitive but it is actually more disciplined and rationale because insurers are effectively backing the investments they have made in new systems and new rating algorithms or formulas and there is less manual intervention.
"We are using data analytics, where you are trying to identify more granular risk characteristics and, in doing do, make better and more informed decisions. We believe this is the new battleground for electronic business and we see real opportunities to be successful.
"To compete successfully in the present market you need to be smarter, disciplined and use the information you obtain better than you competitors.
"The fact that we are not exposed to the corporate market, or heavily exposed to the middle market, means we can focus on identifying and targeting profitable segments in the electronic space; which I still believe are out there."