Major new insurance industry entrant reveals Australia plans | Insurance Business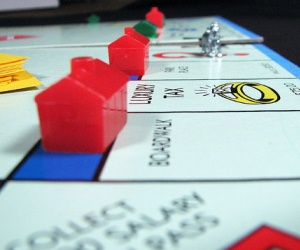 The global president of a major new international entrant to the Australian industry has spoken about the company's plans for growth in the country.

Peter Eastwood, global president and chief executive officer of Berkshire Hathaway Specialty Insurance (BHSI), has told Insurance Business that while the launch of the company has gone well thus far, brokers can expect to see BHSI growing in the future and with a strategic partnership between IAG and Berkshire Hathaway announced this morning, the Berkshire Hathaway footprint in Australia and New Zealand is set to grow rapidly.

With BHSI confirming its Australian entry at the end of April, the company has focused "principally in the larger account segment," Eastwood said.

"We're here to build a primary property and casualty business, and one of the things that we're focused on doing is putting a meaningful amount of product into the marketplace as quickly as we can, in satisfaction of our customers' needs.

"My belief is that when customers and brokers think about strategic insurance company partners, they are turning to those [insurance companies] who can satisfy most, if not all, of what the need of that customer is. Our objective is to be able to satisfy that need.

"We've actually launched six different commercial businesses, and there's meaningful amounts of product that sit underneath each of the six broad categories. We've put a lot of product into the marketplace quickly."

Eastwood noted that the Australian team, led by Chris Colahan and based in Sydney, takes a hands-on approach and is keen to work with broker partners in the local and international market.

"Our underwriters go into the marketplace every day, thinking about the opportunities that our broker partners are presenting to us, with the objective of finding a solution, and finding a way to say 'yes', and not thinking about approaching the business from a rigidly defined risk appetite standpoint where, effectively, a box has been built and we [don't] step outside of the box."

"What I'm certainly hoping for is that brokers and customers will think to turn to us for, pretty broadly, what their needs are."

To read a full, in-depth interview with Peter Eastwood, along with all the latest news and views from the insurance industry be sure to pick up the latest copy of Insurance Business magazine, to subscribe - click here.