Major NZ insurer names new Aussie CEO | Insurance Business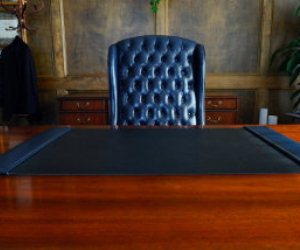 Kiwi insurer Tower has named its new CEO as Richard Harding.
The company's chairman, Michael Stiassny, made the announcement last week, saying Harding's appointment would commence Monday 17 August 2015.
Harding is a senior executive with almost 30 years' experience in the insurance sector in Australia and Asia and comes from his previous role as CEO of Territory Insurance Office, the leading general insurer in the Northern Territory
which was sold to Allianz last year
.
Prior to that, he served in senior roles at
IAG
in Australia and China. Harding holds a Bachelor of Economics from
Macquarie
University, Sydney.
Stiassny said this concluded an international search to replace current CEO David Hancock, who is concluding his two-year tenure.
"Over the past two years Tower has made significant progress in implementing its growth strategy, transforming itself into a general insurer that cares passionately about its customers in New Zealand and the Pacific," he said.
"Richard's proven experience in driving transformational change, alongside his commitment to creating and realising shareholder value, will support Tower as it continues on this pathway.
"Tower directors were also impressed with Richard's values-based leadership style and his desire to build and lead a high performing culture."
Harding said he was delighted to be joining an iconic New Zealand company with a strong brand, genuine focus on its customers, and commitment to doing things differently.
"I see significant opportunity to leverage the Tower brand, customer relationships and track record of innovation to continue to drive profitable growth and performance," he said.
"Over the coming months I will be looking to build on the momentum that's been created within Tower, particularly in its strategic focus on delivering customer excellence, and to further embed innovation as a key differentiator for that business."
Stiassny said David Hancock would work closely with Harding to ensure a seamless transition before his departure on 30 September 2015.
"David has demonstrated outstanding leadership over the past two years, initiating a clear strategic direction for Tower and creating a strong, experienced executive team to lead the organisation.
"The board would like to thank David for his service and wishes him every success in the future," Stiassny said.
Harding will be relocating with his family from Darwin, Australia to Auckland for his new role.