Major player announces death of chairman | Insurance Business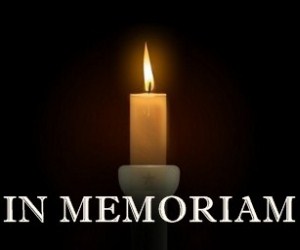 Former NIBA president and chairman of JLT Australia, Steve Ball, passed away over the weekend as did long-time non-executive director and Ball's predecessor, Brian Coppin.
Ball was visiting the United Kingdom for the JLT Group and Thistle Underwriting Services Conference when he suffered a heart attack on Friday afternoon
Coppin passed away in Perth following a long battle with illness on Friday evening.
"JLT is sad to announce the sudden passing of Steve Ball, Chairman of JLT Australia, and the death of Brian Coppin, his predecessor in the role," the company confirmed in a statement.
"Between them, Steve and Brian came to represent the heart and soul of JLT Australia.
"Steve was very much the 'Heart' of our company, in his kindness and unquestioning support for all staff, especially young colleagues whom he enjoyed mentoring as much as his real job.
"Brian was very much the 'Soul' of JLT in his continual championing of our Client First mission. His dedication and loyalty to the business over so many years has been inspiring."
Ball, who served the NIBA board for 12 years holding the role of President from 2004 to 2006, was awarded the Lex McKeown Trophy for services to broking in 2008.
NIBA CEO
Dallas Booth
paid tribute to Ball's contribution to both NIBA and the insurance industry in general and believes his passing is a great loss for the industry.
"It's a great loss to the insurance industry in Australia," Booth said.
"Steve worked tirelessly for many years to enhance the professionalism of brokers and made an immense contribution to NIBA for more than a decade. We will miss Steve greatly and our thoughts are with Maureen and their two children at this time."