Major player Aon launches new underwriter | Insurance Business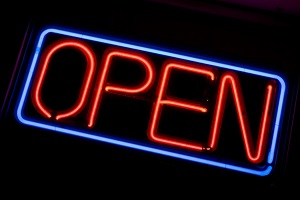 Aon has announced the launch of One Underwriting as the international giant looks to build on its relationships with brokers.
One Underwriting replaces
Freeman McMurrick
as the third party distribution business for the company and the new underwriter will look to build on the capabilities and expertise of its predecessor, the company said in a statement.
Alison Smith, director of One Underwriting, told
Insurance Business
that the launch of the business has been 18 months in the making and helps align the business with Aon's global strategy.
"Eighteen months ago we underwent a strategic review of the Freeman McMurrick business and part of the review was to conduct intensive market research about the brand and our offering," Smith said.
"The research showed that we had an opportunity to put a fresh face to the initiatives we were about to embark on. Our fresh brand and identity has coincided with the expansion of underwriting capacity and a broader, innovative product range available for our broker clients.
"The new identity better reflects the business position as part of Aon's global MGA strategy. Importantly though, there is no change to our long established personnel, carrier partners and our commitment to aligning with Lloyd's and other global markets."
Smith will lead the business which comprises 15 staff with over 200 years of combined experience in the Australian and London insurance markets.
Aon Risk Solutions Australia CEO,
Lambros Lambrou
, said that the launch of One Underwriting is part of Aon's new managing general agency strategy in Australia.
"We're harnessing the power of Aon globally to bring brokers in the Australian market a number of things, including broader coverage for their clients and enhanced premium competitiveness through our global buying power," Lambrou said.
"We're also leveraging Aon's financial investment in data and analytics to ensure our offerings stay ahead of the curve."
Smith noted that the move will see the company expand its underwriting capacity and broaden its product range which should help brokers with their business.
"With the expansion of our product range and additional expertise on board we are able to offer brokers faster access to decision makers and the ability to tap directly into the knowledge that niche underwriters have about specific industries and bespoke insurance products," Smith continued.
"In addition, we're also leveraging Aon's financial investment in data and analytics to ensure our offerings to brokers stay ahead of the curve."
The key product focuses of the company are motor solutions, hospitality, plant and equipment and construction and Smith confirmed that the company will launch a "new complex and hard to place property and liability risk facility," in the first quarter of 2016.
"We believe this product will create many new connections with the broker market and will give us the opportunity to show One Underwriting's capabilities to brokers who haven't dealt with us before," Smith said.
Smith also noted that the company has set itself lofty goals and is backing the business to use its products and services to make a splash in the broker market.
"Our mission is to provide unparalleled access to best in class products and services, supported by world class insurers, so that we can help brokers meet the diverse and complex needs of clients," he said.
"In 2016 we want all brokers in the Australian market to know who One Underwriting is, what One Underwriting does and how One Underwriting can service them better than our competitors.
"We aim to reach $250m in GWP by 2018 so 2016 will help lay the foundation for growth of our GWP to the $250m target."