Major player Aon warns of disruption | Insurance Business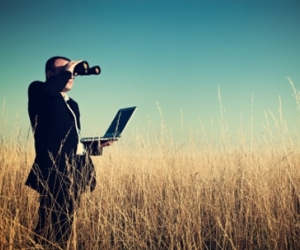 Aon Risk Solutions, the global risk management business of Aon, has warned Australian businesses that disruption across the country could be one of the biggest emerging risks facing businesses.
At the 11
th
Advanced Risk Finance Conference, held in Melbourne, the company stressed that businesses face a variety of emerging risks across various industries but that disruption itself is now considered to be one of the biggest risks.
"As a risk advisor we are witnessing a significant shift in the risks which are posing concerns to our clients. 2015 has seen the emergence of disruption as a risk in itself – how it is impacting our clients and their business models in general," Jason Disborough, CEO of Multinational Accounts at Aon Risk Solutions said.
"Disruption varies significantly by industry, with the hospitality and transport sectors amongst the first to witness significant disruption in the shape of new market entrants.
"Overall, the Australian market is witnessing an increased trend and shift towards a heavily disruptive phase, one which we expect to continue through the coming months and years."
Disborough warned that the increasing use of mobile and digital technology is one major risk to watch for over the coming years as traditional businesses come under attack from disruptors.
"The use of mobile applications and accessibility of data and relevant analytics, for example, are starting to make an impact on traditional business models and how people source solutions," Disborough continued.
Chief executive officer of Aon Risk Solutions Australia,
Lambros Lambrou
, stressed that the insurance industry itself is a big target for disruption thanks to an ever-changing and competitive marketplace.
"In recent years, changing market conditions have led to a significant change in the type of level and accessibility of insurance cover – emerging risks, particularly cyber and terrorism, are becoming increasingly important to our clients," Lambrou said.
"The cost varies significantly, as does the level and scope of coverage and, as a result, has produced relatively soft market conditions and a highly competitive market.
"Aligned to this is the introduction of new market entrants and the abundance of alternative capital from hedge funds and super funds, as well as traditional reinsurance companies competing on a direct basis. It would be fair to say that the insurance industry as a whole is at the forefront of disruption," Lambrou continued.