Major player Austbrokers reworks CEO deal | Insurance Business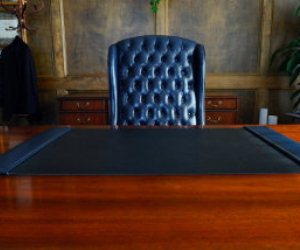 Austbrokers
has announced the extension of its current CEO
Mark Searles
' term from 1 January 2016 for a further three years.
Retiring director and chairman Richard Longes said Searles had done an 'excellent job' in leading the company through difficult insurance market conditions while diversifying operations into New Zealand, Risk Services and achieving increased growth in the underwriting agency business.
The Board had agreed to make Searles total remuneration two thirds incentive based and in line with his peers, Longes said.
Searles told
Insurance Businessi
that the reworked deal comes as the company looks to its future growth and he is pleased to remain at the helm.
"For me, this is a really exciting time for Austbrokers Holdings and our partners across the breadth of our operations, and I'm honoured to have the opportunity to lead our Group into a new phase of its growth with a real focus on us as the leading insurance broking, specialist underwriting and risk services group in Australasia.
"There is still a long way to travel on our journey and I'm excited about where the future is leading."
For the future, Searles stressed that he remains focused on three key disciplines as the company will look to continue its rise in both the Australian and New Zealand markets.
"I'm extremely focussed on our three key disciplines: total adherence to our business model; disciplined adherence to our strategy and finally, a real focus on delivering against our operating model including really living our vision and values.
"I foresee that our owner-driver model will continue to successfully underpin the way we do business well into the future.
"We'll continue to adopt leading technology solutions to better connect our people and our partners – this is inherently tied to our client focussed 'total risk solutions' strategy, it works best when we make it easy for our partners to collaborate on successfully delivering client solutions."
Searles also noted that the company will build on its philanthropic presence as the business looks to give back to communities across the country.
"Something you'll also see more of is Austbrokers Holdings getting more involved in initiatives to support sustainability and community. A number of our partners do this really, really well, and I'd like to see what we can achieve as a Group, to give back to our communities right across Australia – we wouldn't be where we are today without their support over the past thirty years."
Searles highlighted the upcoming 30
th
anniversary celebration, which will be held in Sydney tonight, as a highlight of his time in charge of the company as well as the development of the business in New Zealand.
"I think the 30
th
anniversary celebration will be a stand out!," Searles continued.
"Bringing together so many members of our extended Austbrokers 'family' both present and past with our industry friends and colleagues to mark this momentous occasion will be a huge highlight.
"There are many others – particularly our recent expansion internationally into New Zealand, and of course creating and driving our client-focussed 'total risk solutions' strategy embracing the power of our owner-driver business model across broking, underwriting agencies and risk services areas which in turn has led us to help diversify our income generation.
"The execution of this strategy is something that I think marks an important shift in that it will help provide our shareholders and partners with sustainable growth and a competitive advantage into the future."