Major player in billion dollar rebound | Insurance Business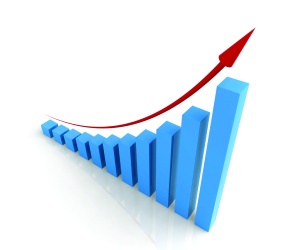 QBE
Group has announced a strong set of full-year results with a US$1 billion turnaround in net profit after tax.
Last year,
the company announced a US$254 million after tax loss
thanks to a "substantial" write-off of goodwill and intangibles in the North American business but has bounced-back with a net profit after tax of US$724 million – a 292% rise.
Chairman W Marston Becker thanked shareholders for their patience during the period of remediation, reserve strengthening and right-sizing of the business, saying: "We are confident that much of the heavy lifting is now complete."
He added: "We believe we can now focus our attention more firmly on achieving profitable growth going forward."
Group CEO
John Neal
said the huge progress made during 2014 was encouraging and the company could now look to the future with confidence and optimism in what are proving to be increasingly competitive conditions.
"Twelve months ago, QBE announced 2013 results that fell well short of expectations, with a loss of US$254 million after tax largely driven by a number of issues in our North American operations," he said.
"This disappointing result prompted us to carry out a thorough review of our businesses worldwide that led to a general strengthening of our underwriting management processes in a number of areas.
"This year I am pleased to announce significant successes in a number of key areas. In short, we have increased profitability, strengthened the balance sheet and built a strong management team to lead us forward."
Gross written premium for the business fell 9% which the company put down to "the rationalisation and refocus of our global business."
"I am encouraged that this level of gross written premium is more targeted around QBE's sweet spot, where QBE operates in a market leading position and can provide greater benefits to our clients and consequently returns for our investors," Group CEO John Neal wrote in his CEO report.
Looking specifically at the Australian and New Zealand business, QBE was pleased with the combined operating ratio of 87.0% and the insurance margin of 17.7%, calling both "very strong results."
"In Australia and New Zealand, Colin Fagen and team have again produced an excellent result with a combined operating ratio of 87.0% despite an increasingly competitive market," Neal said in his report.
"The team has embedded strong underwriting disciplines supported by strict expense management, and has delivered a result alongside a transformational change program which gives us a solid platform for future profitable growth."
The insurer also announced the sale of its workers compensation business in Argentina for US$95 million.
For 2015, QBE Group has set its Australian and New Zealand business a US$4 billion GWP target with the Group as a whole aiming for US$15.5 to US$15.9 billion in GWP worldwide.