Major player releases 'sound' results | Insurance Business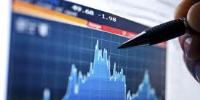 IAG
has released its first half results with GWP up 17.1% thanks to the addition of the Wesfarmers business, although insurance margin dipped from 17.5% to 13.4%.
In its first results announcement since the takeover of Wesfarmers last year IAG stressed the difficult Australian market which led to a drop of 9.8% in insruance profit, down to $693 million from $758 million.
The company still believes it can meet its yearly outlook and expects GWP growth to be at the "lower end" of its 17-20% guideline range.
"We remain optimistic about the longer term performance of our business, as we realise the full benefit of major initiatives we have underway, and we progressively realise the potential attached to our Asian business," IAG managing director and CEO Mike Wilkins stressed.
"Our underlying performance has remained strong and we have made significant progress in moving to our new operating model in Australia, and integrating the former Wesfarmers business," Wilkins continued.
"This ensures we can efficiently respond to the changing business environment, while also maintaining our strong underwriting discipline.
"IAG remains committed to delivering to our customers and their communities; helping them to be safer, stronger and more confident about their futures."
In the "competitive commercial market," IAG's GWP growth of 43.9% reflected the addition of the Wesfarmers business but like-for-like GWP growth was slightly negative "reflecting tougher commercial market conditions," according to the company.
"Commercial insurance encountered cyclically softer market conditions in the current half year, resulting in modest contraction in reported GWP on a like-for-like basis.
"While partly reflecting lower input costs which have been passed on to customers, there has also been evidence that general business conditions have resulted in lower average sums insured. Despite a backdrop of softening market conditions, volumes in key portfolios have remained strong," the company said in its financial report.
Personal insurance lines "performed well" and represents 50% of the Group GWP. Personal lines saw a GWP boost of 4.3% with modest like-for-like growth.