Major player Suncorp welcomes new CEO | Insurance Business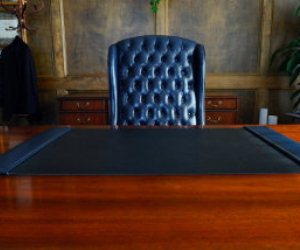 Suncorp
has welcomed their latest CEO at their AGM, held in Brisbane last week.
The major insurer
announced in April
that
Michael Cameron
would take over from departing CEO, Patrick Snowball, and the new leader greeted shareholders before his official start date on Thursday.
Cameron, currently the CEO and managing director of property company The GPT Group, spoke highly of his new organisation as he looks to take over the strong positon Snowball will leave the company in.
"It's an absolute privilege to be appointed as the CEO of the Suncorp Group and its very pleasing to inherent a company that is in such great shape," Cameron told shareholders.
"As a board member for the past three and a half years I've been incredibly impressed by the Group's achievements and, more importantly, the quality of the Suncorp team is amazing.
"I look forward to commencing in the role next Thursday and working with the team to lead this organisation into the future."
Cameron thanked Snowball for his service to the company and noted that his position on the board has helped him come to grips with the strategy of the company which will help with a smooth transition.
"Alongside my fellow directors, I've been closely involved in overseeing the Group's strategy," Cameron continued.
"I remain committed to the 'One Company, Many Brands' business model as this allows us to offer a broad range of financial products and financial services to our customers across Australia and New Zealand.
"I'd like to thank and acknowledge Patrick for steering the Group through some extraordinary challenges and for building such a unique and powerful culture."
Cameron stressed that looking at the future growth of the company, the business must remember its current customer base.
"Looking ahead, Suncorp has a fantastic organic growth opportunity ahead of it.
"Providing more value to our 9 million customers will underpin our next wave of growth, enable us to maintain a high yield and improve out returns to… our shareholders."
In his final address to shareholders before he leaves for the United Kingdom, Snowball stressed that he leaves with a "heavy heart" after leading the company since 2009.
"I've become incredibly fond of Australia and New Zealand and the people that make up these amazing countries," Snowball said.
"I don't think that the Suncorp turnaround could have been achieved anywhere else in the world because, whether its business, sport or in combat, Australians and New Zealanders are known for their incredible ability to fight their way out of a tight spot.
'If you're stuck in a corner, with your back to the wall, you want Aussies and Kiwis by your side.
'From my experience, the only problem is that once the fighting is done, they all want to push off to the beach!
"Michael has an exceptional track record and I wish him all the best for the future. I'm certain that he's the right leader to continue the Suncorp journey, and, most importantly, to ensure that no-one pushes off to the beach just yet!"