Major player ups catastrophe reinsurance cover | Insurance Business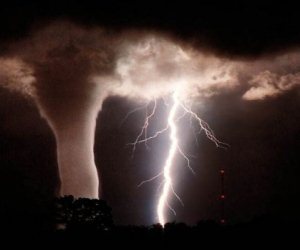 IAG
has finalised its catastrophe reinsurance programme for the calendar year commencing 1 January, 2015, to provide reinsurance protection of up to $7 billion.
"The higher level of cover than 2014 reflects the increased size of IAG following the acquisition of the former Wesfarmers business, whose previous standalone cover has been cancelled," the company said.
"Following completion of the 2015 catastrophe cover, all expected reinsurance synergies as part of the integration of the Wesfarmers business have been realised and will be recognised in IAG's earnings up to 31 December 2015."
The key components are:
A catastrophe cover for losses up to $6.75 billion, including one prepaid reinstatement. IAG retains the first $250 million of each loss, with three reinstatements secured for the lower layer of the main programme ($250 million excess of $250 million);
An expanded aggregate sideways cover which reduces the cost of a second event to $175 million and subsequent events to $25 million. The aggregate provides protection of $450 million excess of $375 million, with qualifying events capped at a maximum contribution of $225 million excess of $25 million per events; and
A $250 million upper layer providing earthquake and cyclone cover in respect of Australia and New Zealand, extending from $6.75 billion to $7 billion.
The programme covers all IAG territories with the exception of its joint venture interests in India and China which have their own reinsurance arrangements.
Over 89% of the programme has been placed with entities rated A+ or better.
The company said the combination of all catastrophe covers in place at 1 January 2015 results in maximum first event retentions of $250 million for Australia, NZ$250 million for New Zealand, $25 million for Thailand and Malaysia, and less than $1 million for Vietnam.
In addition, IAG has a separate cover of $150 million in excess of its natural peril allowance of $700 million, which runs in line with the financial year ending 30 June 2015.
The programme's announcement follows the company revision of its final claim costs relating to the Canterbury earthquakes which look set to increase by between NZ$750 million and NZ$1 billion.
Three reasons were offered as the cause, including an increase in forecast repair and rebuild costs, the continued notification of new household claims that have exceeded the EQC's $100,000 limit, and a series of court judgments which have impacted the insurance industry over the past six months.
The company says a formal assessment of its overall reserve position will be finalised in conjunction with the 1H15 financial results, due to be released on 18 February 2015.
IAG says the majority of the increase relates to the 22 February 2011 event with claim costs now expected to exceed the previously notified $3.25 billion.
"At this stage IAG believes it will finalise claims for the 22 February 2011 event within its $4 billion reinsurance limit with loss estimates for the other earthquake events expected to settle well below limits provided by its reinsurances," the company said in a statement.
"IAG confirms it is on track to deliver its full year insurance margin guidance of 13.5 – 15.5%."