Make insurance a profession not 'a relative unknown' | Insurance Business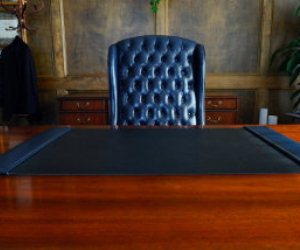 In a story like many others in the insurance industry,
Ross Hayward
, director of Brisbane-based
Premium Funding
, fell into the industry by way of his father.
In 1992, Barry Hayward established Premium Funding with the late Rex Elkington and the younger Hayward joined the business to help it grow.
"My Dad, Barry, owned Premium Funding and I was an accountant at Ernst and Young. I got involved when we decided to raise external funds through banks to fund the growth of the business," Hayward told
Insurance Business
.
"I took a 6 months leave of absence from my job to help and the rest is history.
"I started not really looking at the insurance industry, it was more to assist the business from a finance perspective and then, I suppose, quickly realised that our business had an enormous amount of potential, especially through innovation.
"That was the initial reason I got excited about it and through Dad I started to meet our brokers and or clients and it was a pretty natural fit for me."
With his father still involved with the business, Hayward spoke of the importance of succession planning but stressed that his father is "not going anywhere for a while."
"We actually do it because we enjoy it, it's honestly a whole lot of fun," Hayward continued.
"We have no shareholders or people to report to, we get to just grow a business together and enjoy the wins. Working with your Dad is something not many people get to do, it has its moments, but we wouldn't have it any other way.
"There is no doubt that at some point he will spend less time in the business and I've been here now for twelve or thirteen years so pretty much that succession issue has already been mapped out. It is something that you have to have in the back of your mind and if I hadn't got involved in the business all those years ago, it would be very, very hard to hand the keys over to someone else.
"You have got to know the industry because it is so unique and the dynamics and relationships are integral to steering the business and enjoying success. Succession is important, but Dad's not going anywhere for a while, he enjoys coming to work and helping make the place grow."
As the industry continues to grapple with talent shortages, Hayward believes that if insurance can be seen as a profession, it will become more attractive to young entrants.
"If it is seen as a profession then it is going to pull some even better minds out of university," Hayward said.
"I went to university, a lot my friends went to university and insurance wasn't something that was even discussed, it was accounting, engineering, law, medicine, science. All of these types of degrees.
"Now you don't need a degree as such to be an insurance broker but why not make insurance part of a business degree or part of a commerce degree?
"For such an enormous part of our economy it is a relative unknown.
"I think it really is because everyone gets a bit of paper and they move on. There is nothing tangible until an insurance until a claim comes about. Clients don't understand the skill set that it takes to protect their asset or their businesses properly."
As Premium Funding continues to grow, with several new products already launched this year, Hayward backed "an expansionary way of thinking" as key to success.
"Having an expansionary way of thinking, the ability to come up with different ideas, then backing yourself to give them a go helps," Hayward said. "You are going to make mistakes along the way but in my view we need to make some mistakes in order get all the wins we have had."
When asked to summarise his career in the industry, Hayward said that he's "loved every minute."
"Our business has changed this industry, brokers sing our praises, our competitors are constantly frustrated by us - and I have loved every minute of it!"
RELATED ARTICES:
Industry player Premium Funding announces 'ground breaking' tech
Premium Funding unveils 'industry-changing' product
Premium Funding and St George launch 'industry first' offering