Making the leap to insurance | Insurance Business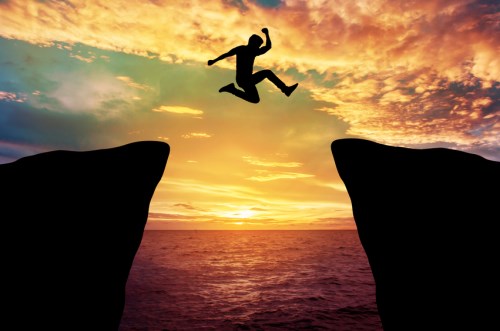 With 30 years' experience in the credit industry Bhupesh Gupta was not expecting his next career move to be to the world of insurance.
Having worked for major global firms Bank of America and GE, Gupta expected to move into investment fund management but a call from an insurance company changed all that.
"One of our competitors that got in touch with me for a similar role and that was what caused me to think about the insurance industry," Gupta, the recently appointed CEO of Coface Asia Pacific told
Insurance Business.
"I did not think that I had the skills."
Gupta's insurance experience came from a long history as a buyer. In his previous role, he would arrange approximately $1 billion of insurance buying every year but it was a close relationship with Coface's global CEO, Xavier Durand, which saw Gupta make the change.
"I know Xavier and trust that if he was here, he would have done a lot of homework so I made the leap based on that."
Less than a month into his new role Gupta stressed that he has "no regrets" about the change and is relishing the opportunity to guide Coface in the region.
"I get very bored doing simple things so I keep looking for the next challenge and the next change but most importantly to learn something," Gupta continued.
"If anybody thinks they have learned everything then they don't know what they haven't learned.
"I am always looking for that and here, starting from the acronyms, to the approach, to customers to the way we underwrite things, I am learning something new every day and I am loving it."
As an insurance newcomer, Gupta stressed that the industry should do more to look outside of the usual insurance skill set. While many companies look for industry experience when filling a junior or senior role, Gupta said that it will be important for the industry to look elsewhere.
"The one thing that I notice as I start looking at CVs is that you find yourself a little conflicted in terms of getting people who have been in the industry, they have gone from one company back to the other and vice versa a couple of times.
"It is great when you look on the face of it but you sometimes wonder how do you cross pollinate that?
"If we broaden the base of people that we have available, as we grow, that is going to be critical if we are to succeed in what we are doing. People is going to be the biggest challenge.
"To start doing that is a good thing but what it also does is bring in fresh blood, fresh thought and also a greater connectivity to different industries that we may not already have in the insurance industry."
Related stories:
Innovation key for trade credit market
'No doubt' brokers play important role in trade credit market