Man buries bike to claim insurance | Insurance Business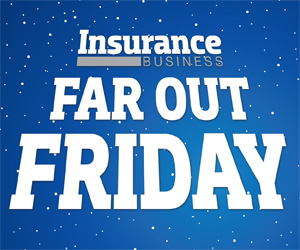 FAR OUT FRIDAY: Bike buried to facilitate insurance claim; corpses used for life insurance scam in South Africa; and breast pumps now covered by insurance in US.
A US man was sentenced to six months in jail for burying his motorcycle and reporting it stolen to collect insurance money.
Chad Dejongh of Michigan reported his Rocker C Harley-Davidson motorcycle stolen in 2009 after he left the bike in his yard with a "for sale" sign on it.
The bike was insured by American Family Home Insurance Co., which paid him more than $20,000 in claims for the stolen bike, according to reports.
In the midst of a divorce with his wife in 2011, Laurie Dejongh contacted authorities and alleged that Mr. Dejongh buried the bike on a relative's property.
She also told authorities that Mr. Dejongh threatened her by saying: "If you say anything, I'll bury you alongside the bike," according to a news report.
A judge sentenced Dejongh to six months in jail and ordered him to pay nearly $23,000 in restitution to the insurer and $2,500 to the Bay County sheriff's department.
---
South African officials have charged several people in a gruesome scam that involved selling corpses to collect on a fraudulent life insurance policy for an already-dead man.

According to South African newspaper Sowetan Live, a man offered 15,000 rand, or about $1,800, to funeral parlour for a dead body and a forged death certificate that he could use to pose as a deceased uncle in an insurance scam. The man reportedly had taken out a life insurance policy worth about 1.5 million rand, or $177,000, on his purportedly dead relative.

The man also reportedly paid about $350 to the employee of a local hospital mortuary, who gave him a female body to be buried in the original corpse's place so the insurance scam could be completed, Sowetan Live said.

The scam originator, as well as the funeral home and mortuary employees who participated in the scheme, were arrested late last week, Sowetan Live said.

---
Good news for new mums in the US, from this year insurance companies will now have to pay for their new breast pump, according to The Washington Post.

Tucked within the Affordable Care Act, known as Obamacare, is a provision requiring insurance companies to cover breast pumps and visits to lactation consultants at no cost to the patient.

Other mandated benefits, including the requirement to pay for contraceptives, drew far more attention and controversy. But when health insurance plans began resetting this year under the new terms, it was the breast- pump clause that took off with consumers.
---