Manager on why brokers shouldn't bury their heads in the sand | Insurance Business Australia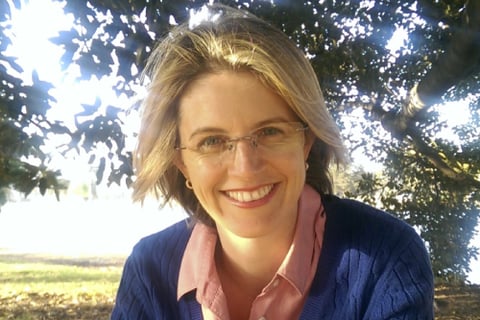 While the industry waits with bated breath for finality and enlightenment from the legal process examining pandemic exclusions in business interruption (BI) insurance policies, time isn't standing still at PNOinsurance.
"We are lodging claims for our clients that are eligible," PNO account manager Susan Scollon (pictured) told Insurance Business. "While they may not receive a definitive answer from insurers, we want to run the process anyway.
"This will probably mean an enormous amount of work for our claims department. Insurers are coming out with their own streamlined process for us to follow. So we're just really in the early stages of that."
Scollon, whose clients are from the hospitality sector, said some businesses have been forced to close their doors while others have had to pivot and be creative in what they offer. The broker noted how restaurateurs worked fast to get council permits and make sure their insurance extended to outdoor dining, for instance.
She, however, lamented that while income from takeaway and restricted dining helped to keep business owners' heads above water, bottom-line profits have been significantly impacted.
"If the claims are honoured," said Scollon, "there is a substantial amount of lost revenue to be paid out. I'm sure the process will take time with appeals dragging on."
Managing expectations
The BI test case, which the Insurance Council of Australia is now elevating to the High Court, went in policyholders' favour as far as the wording referencing the obsolete Quarantine Act 1908 – which was repealed by Biosecurity Act 2015 – is concerned. That means policies with the Quarantine Act should pay out.
Bringing insureds up to speed, Scollon stated: "We're trying to get the word out to the clients that the situation has changed. Initially they were told these business interruption claims would not be accepted, so we are trying to spread the word that there may be a chance for some policyholders."
The broker conceded, though, that clients' expectations do need to be managed.
"We don't want them to immediately think 'yes, we're going to get paid out' and that they're going to get paid out soon," she explained. "But we're telling them that there is a chance. We are not promising anything because nobody really knows what's going to happen.
"The response from clients has been quite understanding and measured. They are not hanging their hat on a claim payment anytime soon; however they are quietly optimistic."
Scollon admitted that it's pretty much a wait-and-see game at this point. In her view, though, that shouldn't be an excuse to keep clients in the dark.
She asserted: "Wait and see with interest, but don't put your head in the sand either as a broker. We've got to get on the front foot with our clients and inform them every step of the way.
"There are some brokers who would not have even had a conversation with the client about this. From a service perspective, you don't want them to hear about it through another channel. As a broker, we need to be proactive for our clients."