Mandatory vaccines – the right move for the insurance industry? | Insurance Business Australia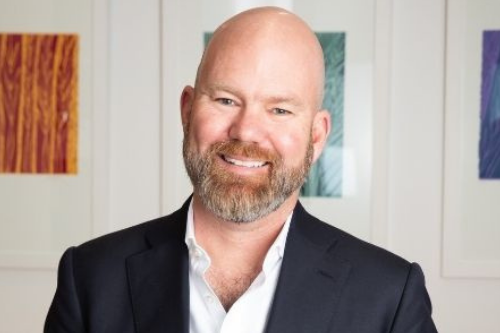 Insurance Business has reached out to industry associations and brokers to find out where they stand on the issue of mandatory vaccinations. Brokers expressed views for and against. The associations ranged from fence sitting to support for vaccinations, but there was no explicit call for mandatory jabs for the insurance industry.
The Insurance Council of Australia (ICA) stopped short of supporting an industry wide vaccine mandate. However, CEO Andrew Hall (pictured above) said public health orders and customer demand will likely make being vaccinated a condition for doing insurance work.
"It's an active debate within the insurance industry around understanding what our obligations are, what customer expectations are and how we can go about delivering it - and I think what we've got to do is balance our understanding of all that with what public health orders are brought into place," said Hall.
"We already know, though, that there will be more than likely a demand from customers that if they've got workers in their homes that they'll be vaccinated."
Read next: Australia hit by fresh lockdown as vaccine rollout criticism ramps up
He said a number of states already have public health orders in place requiring vaccinations as a condition for freedom of movement and conducting certain business outside local government areas.
"So, I suspect it's going to be a combination of public health orders brought in by states and customer demand that it will lead to a situation where vaccinated workers will probably be a key condition of doing insurance work," he said.
IB also reached out to the National Insurance Brokers Association (NIBA). Its short response echoed the ICA's:
"NIBA's position is to follow all relevant public health orders and recommendations. We are watching other developments, but have nothing to add at the present time," said NIBA in a statement.
The Australian and New Zealand Institute of Insurance and Finance (ANZIIF) went a step further than both NIBA and the ICA. CEO Prue Willsford (pictured immediately below) expressed explicit support for vaccinations.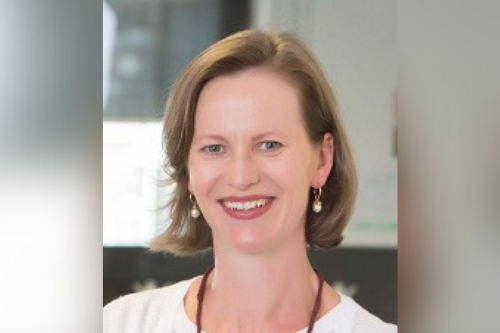 "The health and safety of our employees and our community is a priority at ANZIIF. We are encouraging employees to get vaccinated in support of Australia's vaccination program," said Willsford.
Peter White, managing director of the Finance Brokers Association of Australia (FBAA) has also expressed public support for vaccinations. However, in response to his wider call for more brokers to get vaccinated he received personal and derogatory comments.
White told our sister publication Mortgage Professional Australia that while the majority of people who responded to his calls on social media showed support and positivity, he also received expressions of "hatred" and comments from conspiracy theorists.
"But the thing we've got to remember as an industry is that we also have an overlaying duty of care," said White
"If we're going to walk into somebody's home, is there potentially a future where people say, 'I'm not going to invite you into my home unless you've been vaccinated?' We've got to take a balanced approach to this and ask, 'what is the right thing?'"
Read more: "Conspiracy theorists should move on"
Perhaps the most notable business side effect of the COVID-19 vaccine is the controversy over the issue.
One broker said his views might be construed as favouring one political party over another. He has learnt from experience, he said, how that can upset half of his clients.
Other brokers consulted by IB have expressed opinions on both sides of the mandate issue.
"I'm on the side of the fence where I don't think it's fair to impose a requirement on somebody by force, by taking away certain freedoms unless you comply," one said.
The broker is a young man in his 30s who is unvaccinated. He based his view on the belief that, statistically, the disease primarily effects older people. He also thought that taking the vaccine wouldn't actually stop him from getting COVID or from spreading it.
"I don't think it would be fair to mandate someone who's a young, fit, healthy individual, forcing them to do a vaccine against something that wouldn't otherwise effect them by laws of statistics," he said.
He said his opinion might be based on "shaky facts".
Another broker, who's had one jab and is booked in for the second one, said she was definitely pro-vaccination. She supported an insurance industry mandate.
"If I was a decision maker I would make it [having a COVID-19 vaccine] mandatory," she said.
This broker said she understood people's reservations about the vaccine and a mandate but attributed them to scaremongering and poor communication from the government.
The fence sitting by some insurance industry associations is also understandable. At least the ICA is actively debating the issue.
"It's always very hard to say it's mandated," said Hall.
"There are those sectors where it's made a lot of sense like healthcare and airlines. But I think what will happen, and this is happening anyway, is the public health orders and the community expectations are going to make it conditional on frontline insurance contractors and workers to have been vaccinated," he said.