Marine specialists sail away with yacht clubs | Insurance Business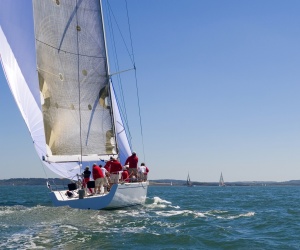 Nautilus Marine has secured a deal to offer Yachting Australia members a comprehensive policy while Masterman Insurance Brokers, who pioneered the insurance programme, have been appointed as the intermediary for Yachting Australia.
The comprehensive policy covers all yacht club risks and includes Masterman Insurance Brokers' liability wording.
This total packaged insurance product, known as the 'Yachting Australia Club Insurance Program' (YACIP), will see Nautilus Marine become an authorised cover holder for Lloyd's.
The club's insurance program includes a range of key features and benefits which includes coverage for; on water liability, regattas, club buildings, property, officials and much more.
As a result of the deal, brokers can deal directly with Nautilus Marine to access the YACIP product which it says will accommodate most of their yacht club client needs.
In a joint statement made by Phil Jones, CEO of Yachting Australia and Mark Crockford, national sales and marketing manager of Nautilus Marine, said: "Our dealings with Nautilus Marine over a short period of time have been entirely positive," said Phil Jones. "We decided to partner with Nautilus Marine as they identified our insurance needs and deliver the right solution."
"And by virtue of the clubs who take up the YACIP, funds will flow through Yachting Australia down to the "grass roots level of sailing" to support youth and the sport of sailing as a whole."
"We have a solid association with both Rob Masterman and also Phil Jones at Yachting Australia," said Mark Crockford.