Markel MD of cyber discusses new cyber product | Insurance Business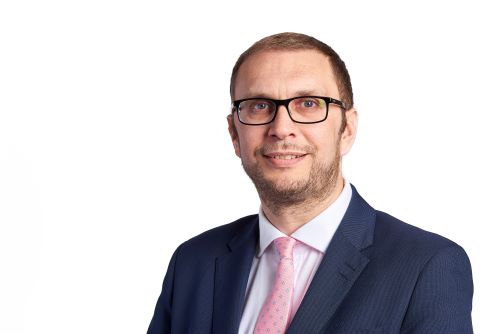 A new cyber product hit the market this month, offering protection to businesses in Australia and New Zealand as well as Europe, Canada and certain territories in Asia.
Launched by Markel International, the new Cyber 360 product is backed by a 24/7 helpline and offers coverage on a standalone or add-on basis – with limits of up to £10m/€15m/$20m per risk.
Speaking to Insurance Business, MD of cyber Scott Bailey (pictured) said Markel has a "very interesting" history when it comes to operating in the cyber space.
"While many cyber insurers lay claim to the origins of the first cyber policy – speculated to have been created in the late 1990s – we had an 'unauthorised computer access' insurance product protecting against 'electronic pirates' around 40 years ago," said Bailey. "So, it's fair to say cyber is far from new for Markel."
Of course, the cyber space has changed dramatically in the last 40 years with products converging as more players enter the increasingly saturated market. However, as it becomes more difficult to differentiate on product, Bailey said Markel is leveraging global vendor relationships to set itself apart.
"This is incredibly important for international businesses," said Bailey. "We do still see many cyber insurers offering a single-country claims solution, but I would argue that, with international activity, there is much more scope for cyber incidents to require attention in differing geographies hence this solution becomes more important."
Bailey also noted that the product has been designed to provide assistance before, during, and after a cyberattack – support which insureds are increasingly demanding.
"In our experience, many clients want more than just 'indemnity' from a cyber risk transfer process or cyber insurance product," he said. "They, of course, want that cheque at the end of a claim process, but, ultimately, they also want to better understand how they might be able to improve their risk posture through small tweaks or behavioural change."
According to Bailey, this is something which Markel is particularly keen to help insureds with.
"It ultimately makes that insured a better risk to insure, so by combining risk management and risk transfer solutions, everyone's interest is aligned for the long term,' he said.
"It goes without saying that at a time of loss, only the very largest global companies have the resources to deal with a major cyber incident, so the other invaluable part of a cyber insurance product is of course the 24/7 hotline and the access to professional and experienced vendors as needed."
In addition to vulnerability assessments and response recommendations, the product also offers expertise across breach response, incident management, legal support, forensic investigation, credit monitoring, loss control and public relations.