Market analysis: What are you doing to gain those top-quality professional referrals? | Insurance Business Australia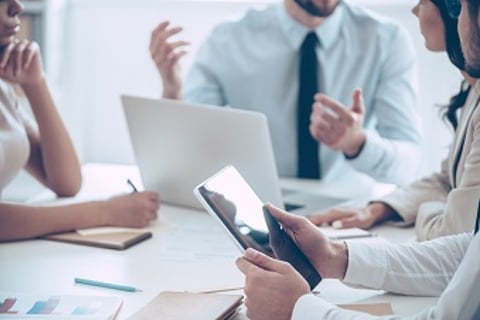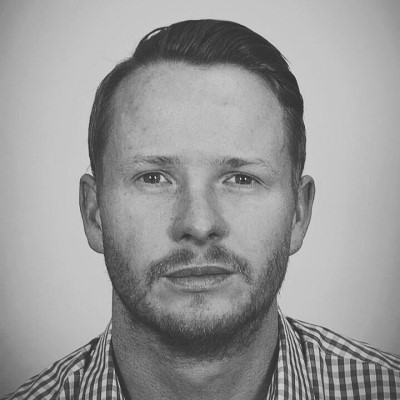 Professional referrals for brokers can bring in your best and wealthiest clients. But the relationships that bring that business with it can be difficult to form, and require effort to maintain.
According to experts and analysts, building business relationships with professionals who share client referrals is one of the most difficult parts of broking. It takes effort, and it takes patience, and it takes integrity. But then it also brings success and premium growth, so it's worth it.
Search and compare product listings for Insurance Brokers from specialty market providers here
So what does it take to get the right people in your network? And why isn't every agent doing this correctly? We spoke to a few professionals in the field to discover how it's done right.
Spencer Houldin, president of Ericson Insurance Services in New York, and immediate past-president of the Independent Insurance Agents and Brokers of America, focusses his business on personal lines for high net-worth individuals and families.
His structure of expert referrals and professional connections is "highly successful" for his business – having raised his agency's written premium from $14 million to almost $30 million in the past six years – but he said other brokers could have success, too, if they're willing to put in the effort to make it work.
"My business is largely a business-to-business referral business. Most of my business has grown based on family offices, wealth advisors, and accountants having their clients use our services," he said.
"What most people don't realize is that personal, property and casualty insurance is part of the overall financial planning [of an individual]. There has to be a coordinated effort between all parties.
"I do not approach it as a referral-source relationship. I approach it as, 'We're all here to do what's best for the consumer'. It's to the client's benefit that you bring in top-of-class advisors in all aspects."
Regularly, Houldin said, he will receive calls from financial advisors or accountants, who will say they want to form a working arrangement, but they insist on "referral fees" or reciprocal referrals.
That doesn't fly with Houldin, though.
"Both of those [options] are non-starters for me … because it dirties the relationship," he said. "You should be referring me your clients because I'm really good at this little niche that I do, and we're going to do what's really good for the client. I make it very clear that the relationship has to be built on the consumer, not on what's good for you and I as professionals.
"The relationship has to be built around the consumer… it's not, 'You scratch my back, I'll scratch yours'."
But how do you go about developing those positive professional relationships, where you trust advisors in other fields and where, hopefully, they also trust you to share clients?
Houldin said: "It's simply networking." It's about working with your clients to hear who they trust and listen to in other fields, and making the effort to meet with and understand those professionals – and figuring out if they are, indeed, a good fit for your other clients.
But that's something brokers aren't necessarily very proactive about, he said, sometimes just hoping the phone will ring.
"We're not great, as an independent agency system, with going out and aggressively finding those relationships," he noted.
"There's a little bit of complacency with a lot of agents … for the most part we're busy with our existing clients and busy with a lot of things in our agencies and we never take the time to stop and think about new relationships. We're on the treadmill.
"It has to be a concerted effort, to find the first 'in', and go and have lunch with them."
In life insurance, there's a similar interest in building these relationships. The concept spans the industry, but isn't done enough – or well enough.
Barry Goldwater, at Goldwater Financial Group, in Amherst, MA, said accountants and attorneys were the "big dogs" in the field to connect with.
Meanwhile, it all comes down to creating centers of influence for yourself to generate more professional referrals, according to Julie Littlechild, the founder of Absolute Engagement, who works with financial professionals to design client engagement strategies.
Littlechild, based in Toronto, ON, said relationship building for successful referrals was "an important strategy, for sure."
"If the goal is to focus on driving deeper client engagement, and to grow client referrals, differentiate yourself – all of which are obvious goals – then this is one of the ways to do that.," she explained. "And I don't think insurance brokers are doing this as broadly as they could."
She added that professionals in financial fields wanted the same thing. But the only way to make it work was out of respect for your client – not just a source of easy income.
"I think it works best when you have more than one [referral partner] and you're genuinely referring to the right person," she said. "If it's treated like a partnership and it's nurtured over time – it doesn't happen overnight – then it works."
Do you have an issue you wish to discuss or see featured in our new market analysis section? Reach out to Sam Boyer now –

[email protected]

Related stories:
Market Analysis: when is the PE investment bubble going to burst?
Market analysis: happy staff equals profit