Market forecast gaffe prompts compassion towards brokers | Insurance Business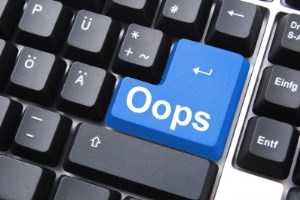 Recognition that direct insurance is not as popular as analysts predicted has apparently led to a shift in insurers treating both the policyholder and broker as a key stakeholder rather than one or the other.
Insurers are realising that policyholders still turn to brokers for advice and are still key to the policy process, according to an insurance expert, but this is far from what they expected.
"In the past, the insurer either viewed the insured as or the broker as their key stakeholder client – not both," Ernst & Young insurance partner Warrick Gard told Insurance Business. "Now it is much more common for the insurer to see both parties as equal key stakeholders.
Gard pointed to the maturity of the market to explain the shift. "The industry has observed the dynamics in the insurance market. At one stage, there was talk about the insurance business becoming more direct – commercial as well as personal lines – but that has not happened.
The insureds still look to their broker for advice. It is in the insurer's interest to be seen to be providing assistance in that situation.
However some brokers disagree, believing that insurers should – and do – only treat the policyholder as the client.
"The broker is not really the client but as they are representing the client, the Insurer should treat them accordingly," Robert Cooper, director of Cooper Professional Risks, said.
"Some insurers have tried to enhance the insurer and broker relationship by pointing out to staff that they should treat brokers as though they are the client but the brokers represent the client to insurers," he added.
Sandy Ross, director of JMD Ross Insurance Brokers, told Insurance Business the company had not seen a shift in sentiment at all.
But he added: "We would like to think as part of the Austbrokers Group, underwriters have had a soft spot for us."