Marketing yourself as a broker: four vital rules | Insurance Business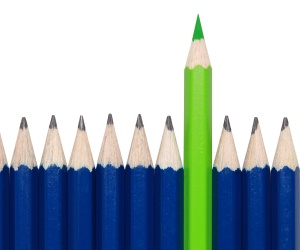 There are plenty of ways to market your business, from social media, pay-per-click marketing and internet banner ads to spots on regional radio, says My Small Business Marketing Guru CEO Michael Griffiths. But there are four key points you need to follow for your marketing to be successful:
Know your target audience and focus on them: Griffiths says you're throwing money away if your marketing isn't focused. "There are a lot of people, but you've got to understand your target audience and where they are," he says. You can find your target audience through market research, surveying current clients, or even by looking up your competitors online and seeing who their clients are. Most companies will be able to identify their target audience by the majority of clients they already have, says Griffiths.
Understand that your profile has to be seen everywhere: When you Google your company's name, you don't just want the top spot, but all nine spots on the first page, says Griffiths. You can do this by writing articles, blogs, having social media and having your own website. If people see you, they think you are an expert; if they don't see you, you don't exist.
Allocate a marketing budget: Don't just market when your business hits a lull; marketing is a 12-month cycle, says Griffiths. "Whether you're quiet or you're busy, marketing should take place."
Don't try to do everything yourself: Many businesses try to take care of their own marketing, but don't have the knowledge, expertise or time. As soon as something more important comes along, you won't have time for marketing and it will go out the window, says Griffiths.
Marketing campaigns are all about the groundwork, Griffiths concludes, once that is in place, campaigns are easy to run.