Marsh calls for reinsurance pool in wake of Govt flood plans | Insurance Business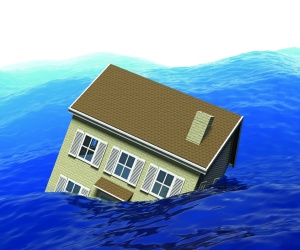 Broking giant Marsh has welcomed government plans to invest $100m in flood mitigation but made a plea to the authorities for it not to be a "one-off".
The government last Thursday revealed that through a newly established body, the National Insurance Affordability Council, it will ring-fence a $7m contribution to build the Roma levee and a further $10m to upgrade flood defences in Ipswich – just two components of an overall $100m flood mitigation plan.
John Clayton, CEO of Marsh Australia, told Insurance Business it would be a while before the benefits of the initiative are visible and that insurance premiums will not alter until mitigation measures are in place. "The government's initiative is a great start but it can't be a one-off," he said. "This [flood] issue won't go away overnight."
Clayton emphasised that a solution lay in the government introducing a common reinsurance pool that provides appropriate reinsurance protection to insurers when they underwrite flood risks. "That still has merit and is an approach we would support," he said.
Clayton also said it would also be a while before the government flood mitigation initiatives are reflected in commercial lines.
"With the increased incidence of flood events there is an increased emphasis by insurers to either raise premium levels, increase the policy excess on potentially exposed locations, impose a sub-limit for the flood cover, or all of these," he said. "The government's initiatives won't have an immediate flow-on effect to the corporate sector due to the time it takes to implement mitigation measures."