MD: "We have seen a rise in ransomware attacks" | Insurance Business Australia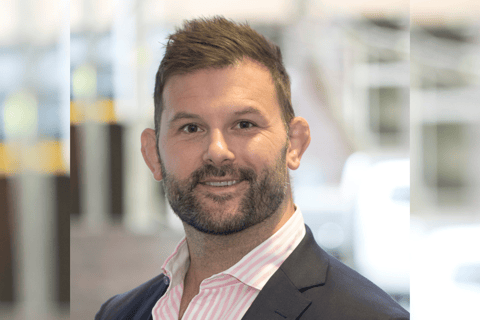 According to a recent international survey commissioned by the cybersecurity company CrowdStrike, 67% of Australian organisations have suffered from a ransomware attack within the last 12 months – higher than the global average of 57%.
Though this might be surprising news to some, it certainly wasn't for Tim Fairbrother (pictured), director of Brooklyn Underwriting and member of the Insurance Business Global 100 for 2021.
"We have seen a rise in ransomware attacks, particularly attacks that are sophisticated, targeted and where larger ransom demands are made," he told Insurance Business. "Some of these may have been facilitated by vulnerabilities created by remote working during COVID-19, and we don't see that trend changing anytime soon.
"At Brooklyn Underwriting, we remain committed to continue educating the market on the importance of cyber cover as a key part of any cyber risk mitigation strategy going forward."
Read more: The rise of ransomware - and the critical controls needed to combat it
A former professional rugby union player for the Hurricanes and the Western Force, among other clubs, Fairbrother initially joined Brooklyn in 2013 in a sales management role that involved the development of its broker network. The underwriting industry was in a very different position then to how it sits now, he explained.
"I joined during a very soft market, where there was a lot of capacity floating around and an increase in underwriting agencies, cover holders and broker-delegated authority," Fairbrother said. "All this combined made for a very competitive and price-driven market.
"Now that we're in a hard market, the performance of certain product lines such as financial lines and property has seen insurers become more selective about the type of risks they want on their books. To me, the need for innovative thinking, collaboration and communication across the board has never been greater."
Given the challenges that 2020 has presented Australian underwriters – a pandemic and record bushfires, as well as other natural disasters, among other things – Fairbrother stated that planning for 2021 is proving to be difficult for Brooklyn.
"There are still so many unknowns, and so the budgeting and forecasting process is a challenging yet important consideration for us," he noted. "Broadly put, our focus is to remain agile and versatile in our approach to this ever-changing insurance environment."
Though the insurance world may be continually changing, there's at least one thing that Fairbrother believes should be a point of constant emphasis: the relationship between insurers, brokers and their clients.
"It's essential that insurers and brokers work together to provide peace of mind and stability to customers during any period of adversity," Fairbrother said.
"This means being clear as to intended cover and ensuring that each customer's individual circumstances are carefully considered both at the underwriting stage and also in the event of a claim.
"The risk and pricing landscape has changed dramatically, and focus must remain on our customers' peace of mind."