Medical indemnity concerns an 'overreaction' | Insurance Business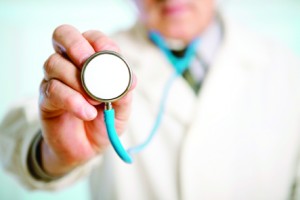 Fears that plans to change the framework that regulates private hospitals and day centre procedures will lead to increased claims costs and premium prices have been branded an "overreaction".
The Department of Health in Victoria is considering changing the reporting procedures when the Australian Health Practitioner Regulation Agency investigates a doctor. Currently, a hospital does not know if there is an investigation unless the individual tells them. Under new proposals, AHPRA will have to tell the hospital once the investigation has started.
The Insurance Council of Australia, in a submission to the Department of Health, said its members feared it would lead to increased claims costs and therefore premium costs and that any change in that area will lead to increased medial indemnity exposure under a medical malpractice policy.
Some market experts suggest the impact simply will not be that great on the insurance market.
"I do not think the proposed changes will have any impact on medical indemnity exposure or its costs," said Robert Cooper, director at Cooper Professional Risks. "The ICA is overreacting to the proposals. There should be much more transparency around complaints and investigations of health professionals and medical establishments. The public has a right to know."
Cooper suggested it might actually reduce risk for hospital boards as they will be fully aware of any malpractice cases.
Gadens insurance partner Stuart Eustice conceded that while the proposed changes could create an additional area of exposure to health care practitioners, the changes were nothing new in some health circles.
"Mandatory reporting obligations are already imposed on medical practitioners – for example with respect to child abuse," he told Insurance Business. "In determining any impact that such a change might have it would be relevant to know to what extent there have been claims with respect to any failure by medical practitioners in Victoria to comply with obligations imposed by the Children, Youth and Families Act 2005."
A business impact assessment is being prepared and forwarded to the Victorian Competition and Efficiency Commission for review. A regulatory impact statement will be developed which will be made available for comment along with the draft regulations. There will be consultation with stakeholders through the process.
The development of the new regulations is expected to commence late in 2013.