Medical insurance players to merge | Insurance Business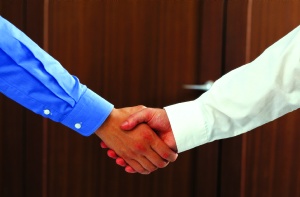 The Medical Insurance Group (MIGA) and medical indemnity insurance owner MDA National Limited have agreed to merge businesses in a bid to expand their combined geographical footprint and boost their member and client bases.
MIGA provides medical indemnity insurance to doctors, medical students and corporate entities. MDA National owns a medical indemnity insurer, MDA National Insurance Pty Ltd, and provides professional indemnity policies to its members.
The merged organisation will be known as Medical Defence Australia and will give its members access to medical indemnity insurance. It's aim is to create an organisation with strong national representation with members and clients across Australia, providing services and protection to doctors, medical student members, dental professionals, corporate health entities and eligible midwives.
MIGA chairman Dr John O'Loughlin said the new organisation will have an increased capacity to compete more effectively in Australia's medical indemnity market.
"Economies of scale and efficiencies are expected to be achieved over time with a streamlining of the resources and infrastructure which support our national service to members and clients.
The chairman of the MDO Board will be associate professor Julian Rait, who is currently the chairman of MDA National's Medical Defence Organisation. The chairman of the insurance board will be Dr O'Loughlin, who is currently the chairman of the MIGA's MDO and insurance company. John Trowbridge, currently chairman of MDA National Insurance, has been appointed as chairman of the merger steering committee.
Mandy Anderson, the current managing director and CEO of MIGA will be appointed as CEO and MD of Medical Defence Australia.
It is expected that a scheme booklet will be sent to members during August. Separate meetings of the members of each of MIGA and MDA National are planned in late August to early September, to vote on the merger proposal.