Meridian Lawyers makes internal promotion spree | Insurance Business Australia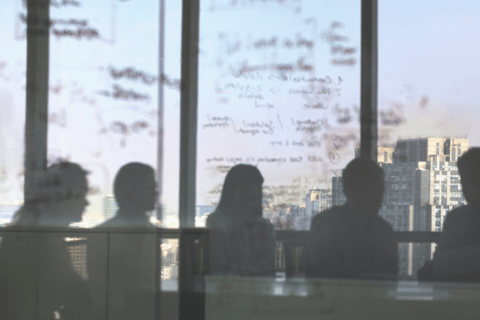 Meridian Lawyers, named one of Insurance Business Australia's (IB) 5-star insurance law firms and lawyers in 2021, has revealed its latest round of internal promotions in three practice areas.
Effective July 1, the promotions have been made in Meridian's insurance, corporate and commercial, and health law practice areas as part of the firm's commitment to developing and recognising exceptional talent.
Meridian has promoted Melbourne-based Timothy Brown to special counsel, Brisbane-based Kristina Fox and Sydney-based Jennifer Balech to senior associate, and Sydney-based Alexander Hughes to associate.
Meridian Lawyers managing director, Paul Baker, commented: "I am immensely proud of the achievements each of these outstanding individuals has made in their respective practice areas. They have each demonstrated their ongoing commitment to our clients and our firm, and I am delighted to be able to reward their legal and business acumen."
Read more: Meridian Lawyers announces new appointment
Meridian also promoted Sydney-based senior health law practitioner Joanne Hayes to principal. She has an exemplary track record in medico-legal matters, representing medical and allied healthcare practitioners in civil claims, inquests, and disciplinary investigations.
Baker said: "I am thrilled to announce Joanne's promotion to principal. She is an outstanding lawyer with exceptional technical and leadership skills. With a stellar track record and the confidence of her clients, Joanne has played an integral role in the continuing success of the firm's health law practice. This is the second promotion for Joanne since she joined the firm in 2017, and I am delighted to announce her recent promotion to principal."
Meridian Lawyers provides legal advice in insurance law, corporate and commercial, workplace relations and safety, commercial litigation and dispute resolution, and health law. Recently, it was selected as the only Australian law firm to join the exclusive Insuralex Global Insurance Lawyers Group, a leading insurance and reinsurance law firm network.
Commenting on the promotion spree, Baker said: "It is very pleasing to see our people develop their skills and confidence. It is equally pleasing to be able to recognise and reward the high-calibre talent we have in our business. Meridian is committed to growing and nurturing our team of dedicated insurance and health law and corporate & commercial lawyers, and I congratulate Joanne, Timothy, Kristina, Jennifer, and Alexander on their achievements."
The announcement of Meridian's latest round of promotions follows the appointment of Christine Gheysen as the firm's new chief commercial officer (CCO).