Michael Angelakis sues insurer after it denies his $1.5 million bipolar disorder claim | Insurance Business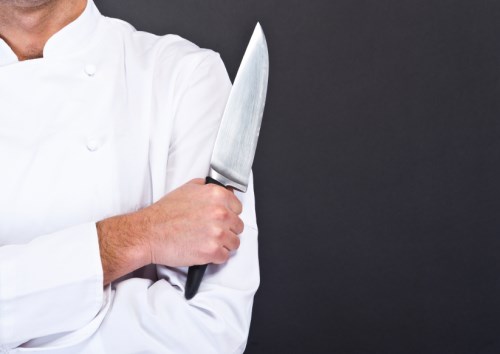 A celebrity cook is suing his insurer after it refused to pay his $1.5 million claim for the bipolar disorder he says ended his career.
Court documents reveal that Michael Angelakis, who hosted popular lifestyle TV show
Out of the Blue,
is seeking damages from CommInsure after he was forced to stop work in February 2014 as a result of his bipolar disorder.
The 65-year-old fisherman, who ran his family's seafood company Angelakis Bros in Australia for 30 years, is suing CommInsure in the District Court after they declined to pay out his insurance claim for 'total and permanent disability'.
Angelakis, who has never made a secret of his long history of depression is taking CommInsure to court because he believes he has been treated unfairly by the company that has insured two generations of his family over the past 55 years.
"CommInsure has breached its obligation to deal with the utmost good faith and engaged in unconscionable conduct," he says in court documents.
The Advertiser
reports that Angelakis tried to claim benefits of his $1.5 million insurance policy in May 2014 but was told it had been declined in 2014.
His statement of claim filed with the court claims that Angelakis suffered symptoms of depression, tiredness, over-activity and manic symptoms since 2008, when he was diagnosed with bipolar disorder.
"In or around May 2014, I became totally and permanently disabled.
"I am under the regular treatment, and following the advice, of medical practitioners (but) am likely to be totally and permanently disabled from active employment for life."
According to the cook, his policy provides the sum insured for permanent care, which pays a lump sum on total and permanent disability is $1,598,784.
However, CommInsure, which is part of the Commonwealth Bank, has argued that Angelakis' bipolar symptoms predate his claim which has deemed it to be invalid.
Angelakis' case will be heard in August.