Microinsurance organisation calls for broker involvement | Insurance Business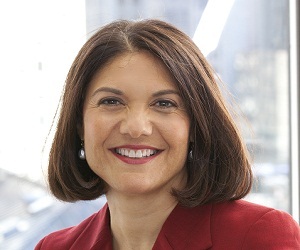 A global microfinance institution, specialising in providing women in less developed countries with insurance, has expressed its desire to work with Australian brokers in a bid to access affordable policies for its members.
The Women's World Bank equips poverty-stricken women with the financial resources to start and sustain their own businesses, as well as helping them access inexpensive insurance policies to fall back on when things go wrong.
The American-headquartered charity provides microfinance pensions, insurance and loans to women in a number of less-developed countries (LDCs), including Benin, Burundi, Bolivia, Brazil, Dominican Republic and Mexico, by putting the products out to tender.
The Australian Government Overseas Aid program has already pledged its support to the organisation and last week held high-level strategy talks with WWB president and CEO MaryEllen Iskenderian, pictured.
Explaining the relationship, Iskenderian, says: "When we were in Australia a few years ago, it became clear that AusAID was just as concerned about social inclusion as we were."
Since its inception, WWB has secured microfinance agreements with around 39 banks in 28 countries but Iskenderian stresses to Insurance Business WWB is also keen to work with brokers who might have specialist expertise in finding low-premium insurance policies for women in LDCs.
"We are increasingly working with a broader array of financial operations," she explains, "as they recognise that microfinance is a real market that can be serviced both responsibly and profitably in less economically developed segments. We work on the premise that people need more than just credit in their financial lives.
"We are definitely open to working with Australian companies. Microinsurance is an area that more insurance companies in developed countries will find interesting. We would like to speak to brokers who have specialist skills and experience in microfinance, and can help us identify the best policies for affordable premiums."
Microinsurance is still in its very early stages but the health insurance and life insurance products are growing in popularity. WWB's latest product, private health care insurance in Jordan, is underwritten by Zurich's Jordanian partner Al Manara and has more than 90,000 policyholders.
WWB also provides livestock and rural insurance for women wishing to insure animals and farm equipment.
Policies cost the end customer a fraction of what they would pay in the developed world. Health insurance in Jordan, for example, costs the policyholder as little as $2.
Asked if there were plans to extend the product range to property, Iskenderian said WWB would focus on equipping members with the resources to buy their assets before working on insuring them.
Another challenge, Iskenderian adds, is to make certain that the policyholder understands what their policy covers.
"The client needs to clearly understand the products they are buying but we also need to make sure the insurance product is priced and structured in a way that is affordable for the policyholder and sustainable and profitable for the insurer."
To find out more about WWB visit http://www.swwb.org
Case study: Jordan private healthcare insurance product
In April 2012, after a successful pilot, WWB launched private health insurance product Caregiver in Jordan.
Total number of insured since start of the program: 91,044
Proportion of active clients who are part of the program: 98%
Proportion of premium used to pay claims: 31%
Claims duration: 9.1 days
Claims rejection: 3.5%
Figures correct as of December 2012
Source: WWB