MinterEllison names new partner | Insurance Business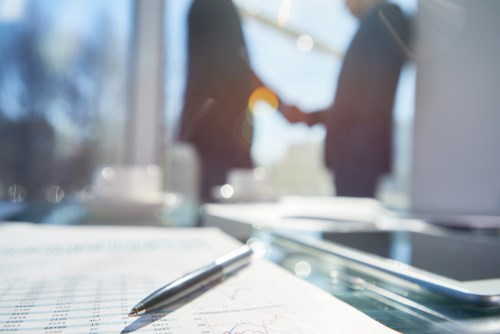 An Australia-based international law firm has announced the appointment of a leading accident compensation and self-insurance specialist as a partner, to be based in the Melbourne office.
In a statement, MinterEllison said Mary Macleod has over 16 years of experience in private and public practice, with a broad client base that includes WorkSafe Victoria, Wesfarmers, Broadspectrum, Woolworths, insurers, and employers.
Macleod holds degrees in Legal Studies and Law, and is frequently invited to present to key stakeholders on risk identification, effective risk management, and reducing future liabilities.
Macleod was most recently a partner at Thomas Geer. She started her career as a defendant lawyer. She then worked for the Victorian Managed Insurance Authority, where she managed Victoria's public healthcare program in close coordination with legal service providers, corporate counsel from major metropolitan hospitals, and health and clinical risk professionals, before returning to private practice.
Peter Coats, partner and national head of MinterEllison's insurance & corporate risk business unit, said Macleod brings to the firm unique expertise which will broaden its insurance offering to the market.
"Her appointment reflects our strategic focus of offering clients national market-leading insurance capabilities. As more and more large companies turn to self-insurance as an option to maintain costs and efficiencies, our ability to offer large national employers and the government sector experienced capability in this specialised area ensures MinterEllison's team remains the pinnacle full-service insurance practice in Australia."
Macleod noted that top companies are increasingly considering self-insurance: "Of the 190+ companies holding a self-insurance licence in Australia, around 30 are ASX200 listed. This shift from the more traditional insurance compensable model relates to market forces, including high claims costs and significant premiums. As a self-insurer, an employer can exert a greater level of control over their claims management and costs as well as safety outcomes."
Related stories:
Opportunities exist in key emerging market
2016 Australian Insurance Industry Awards finalists announced