Mobile messaging, chatbots offer brokers avenue to improvement | Insurance Business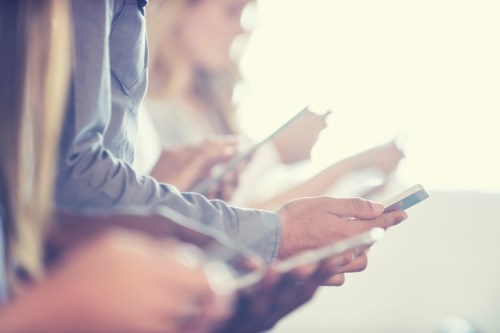 Mobile messaging and chatbots are transforming the insurance industry and need "to be at the forefront of every Insurance brand's agenda today," an expert has said.
Chatbots, or computer programs that simulate human interaction online, are already having their presence felt across the industry and Donna Peeples, CCO of Pypestream, told
Insurance
Business
they need to be part of every business's future plans.
"Mobile messaging needs to be at the forefront of every Insurance brand's agenda today," Peeples said.
"Service and other interactions you have with customers shouldn't require constant searching online, waiting on hold with call centers or a clumsy toggling between apps."
Peeples said that rather than threaten the broker advice model, chatbots and automated messaging present brokers with an opportunity to improve their overall offering to customers.
"The broker advice model will continue and has an opportunity to improve alongside chatbots as brokers focus on higher level tasks and support," Peeples said.
"Maintaining a human element is always important. The goal of chatbots is to improve customer service, save customers time and streamline their experience, making it easier to file a claim or handle other requests or questions though the message stream."
Chatbots, automation and mobile messaging provide an improved customer experience, around-the-clock customer service and secure in-message billing and payments, Peeples said, as customer interactions continue to be transformed.
"Intelligent automation or chatbots are transforming customer service in the insurance industry," Peeples continued.
"These bots offer customers new ways to ask questions, file a claim, pay their premiums and more within a messaging app on their smartphone or mobile device."
Pypestream recently announced a new global partnership with Insurance Thought Leadership (ITL) which will see the company work across the world, including in Asia Pacific, to advise ITL members on the roll-out of chatbots throughout the industry.
"As the trend of automation and chatbots in the industry continues, customers are going to continue to enjoy better experiences," Peeples continued. "And any great experience starts with listening to customers and deepening the engagement level.
"It's about moving from transactions to relationships. By staying conversational and focusing on responses that add the most value possible to customers, on-demand - Insurers have an opportunity to truly differentiate their service though intelligent automation, while saving costs on traditional call centers."
Related stories:
Digital automation 'not a case of the machines taking over'
Insurance issues at forefront of driverless cars debate