More claims tipped to trickle in as Debbie claims hit $897m | Insurance Business Australia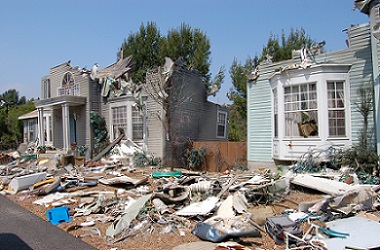 Nearly three months after a Category 4 system wreaked havoc in Australia, most of the insurance claims arising from the cyclone event have already been lodged and paid.
Cyclone Debbie made landfall in Airlie Beach on March 28, and has since then caused 56,135 claims worth $897 million in Queensland and NSW, about 90% of which were from Queenslanders.
Insurance Council of Australia
(ICA) spokesman
Campbell Fuller
said that while "most of the claims have already been dealt with," more claims are expected to trickle in, Townsville Bulletin reported.
Search and compare insurance product listings against Property Damage from specialty market providers here
He said most of the claims had been for personal, home and contents, and cars and boats.
"Insurers are well advanced on where you would expect them to be – they really have their foot to the floor trying to get the repairs done," Fuller said.
The ICA spokesman said there would be a delay in payouts due to a shortage of supplies and builders as well as difficulties in remote areas, Townsville Bulletin reported.
Speaking about whether the cyclone would increase premiums, Fuller said: "It will be up to each company to determine what impact it will have on premiums.
"With a one-off event like this it is unlikely to have an impact on premiums because most insurers make provisions for cyclones and it was forecast that this was going to be a nasty cyclone year."
Related stories:
Lessons learned from Cyclone Debbie
Berkshire's first-quarter earnings hit by Cyclone Debbie