Mother Nature nags brokers on policy fine print | Insurance Business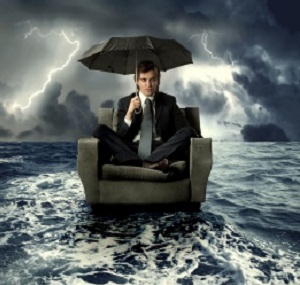 With raging bushfires and gale-force winds ripping through the country, now is the time for brokers to make sure their customers are protected against Mother Nature's wrath, says broker champion Kate Fairley.
With volatile weather set to continue for some time, issues such as felled trees damaging property are bound to come up. Some clients may be unsure if they can make a claim. Some could be in for a sad surprise but this is where brokers can help.
"Now is the time to tell your clients about some of the lesser-known aspects of their home insurance policy, an example being fallen trees. If a tree falls in the backyard and doesn't damage any property, insurance won't kick in even from a defined events policy."
"However, some of the accidental damage policies have an additional benefit which will pay up to $5,000 towards the costs of not only removing the tree, but also the stump as well, something a direct insurer won't pay for even if the entire home has been destroyed."
"A broker's true value is never clearer than at claim time, which is why these current weather conditions are creating the perfect opportunity for brokers to boost their business."
Fairley, director of Get Informed, also believes brokers should use this as an opportunity to showcase the generosity of their products compared to direct insurers.
"With so many claims coming in it's also a great opportunity to capture the good will of a satisfied customer," she said. "As part of their subscription to Get Informed, brokers can receive testimonials from their clients and there's no better time to promote this than after a positive claim outcome. "
To make it easier Get Informed offers a complimentary flyer for brokers to send with settlement cheques promoting the service.
"It's not up to any one organisation to promote the benefits of brokers, this is something brokers need to do themselves but Get Informed is providing the tools to do so," Fairley added.