Motorists urged to wake up to the risks of texting | Insurance Business Australia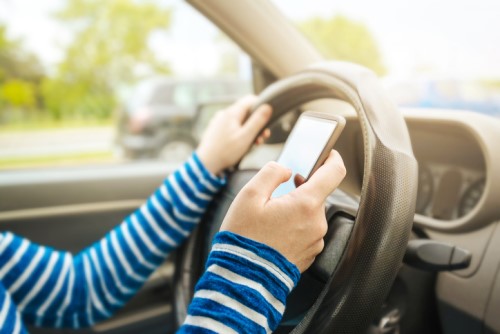 New research has revealed that many Queensland motorists are paying attention to their phones at the expense of attention to the road, prompting insurer RACQ to remind motorists that their complacent behaviour can lose them their life as well as those of their passengers and other road users.
The motoring body noted a study by the Centre for Accident Research and Road Safety – Queensland, which found that motorists struggled to put down their phone while behind the wheel despite the fact that texting motorists were six times more likely to crash.
Renee Smith, RACQ spokesperson, said motorists continue to use their phone while driving because they did not see their behaviour as risky, or because of the belief that they would not get caught.
"What more can we do to get the message across – when you pick up a phone while behind the wheel you're risking the lives of yourself, your passengers, and everyone else on the road," Smith said. "Distraction is one of the fatal five for a reason. People need to wake up to the risks. Concerningly, this research tells us we have a long way to go to shift the public's attitude – despite the proof, motorists still don't see distracted driving as a contributor to trauma on our roads."
Smith urged motorists to focus on driving and not on their phones to ensure safety.
"Texting while driving is as dangerous as drink driving," she said. "We face a huge challenge to change the behaviour of motorists who are so tempted to reach for their phone whenever it buzzes. At the end of the day, drivers need to leave the phone alone and focus on driving. FOMO (fear of missing out) is real, but you'll miss out on more if you crash."
Related stories:
Study reveals drivers' risky habits
RAA: Motorists still use mobile phones while on the road
Suncorp reveals major distractions on the road