Multi-billion dollar Zurich/RSA merger off after US$275 million loss | Insurance Business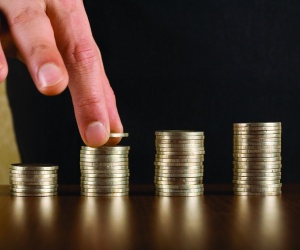 Zurich
has "terminated discussions," with British-based RSA over a proposed multi-billion dollar takeover as the international insurer looks to consolidate its losses during the third quarter.
The company released an update to the London Stock Exchange (LSE) which details a troubling turn of events which have seen the company come under financial strain and call off the
reported $12 billion deal.
Zurich said that they expect aggregate losses of approximately US$275 million related to a series of explosions that tore through the container storage station in the Port of Tianjin in China in mid-August.
The US$275 million figure represents the "best estimate" as claims may rise higher over the coming months.
The company also noted that the general insurance business faces "weaker than expected profitability," in the first half of 2015 as other losses and reserve reviews "indicate a likely negative impact of around US$300 million," in the third quarter of the year.
"Given the deterioration in profitability in certain parts of the General Insurance business, and following his appointment as General Insurance CEO, Kristof Terryn is conducting an in-depth review of the business," the statement to the LSE said.
"While it is not possible at this stage to provide a precise view on the outcome of this review, given claims relating to the Tianjin port explosions and the outcomes of the recent reserve reviews, it is currently expected that the General Insurance business will report an operating loss of around USD 200 million for the third quarter."
The company stressed that they are still committed to achieving financial targets set for 2014 to 2016 but the current climate make the RSA deal untenable.
"In light of the above recent deterioration in the trading performance in the Group's General Insurance business, Zurich announced this morning that it has terminated its discussions in connection with a possible offer for RSA.
"The Group's focus instead will be on taking the necessary actions to deliver on the required performance of the General Insurance business."
The announcement follows changes to Zurich's Australian business as CEO, Daniel Fogarty
, stepped down this week.