Munich Re, Beazley to offer $100 million cyber cover | Insurance Business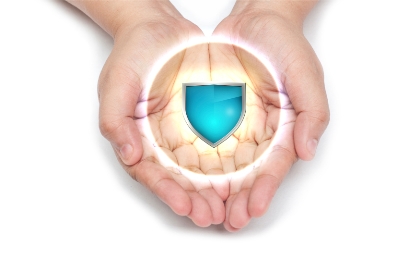 Global insurance specialist
Beazley
and leading international reinsurer Munich Re have joined forces to launch new cyber insurance policies amid mounting fears that the industry could suffer extreme losses from major attacks.
The two major global players are planning to take advantage of the projected growth of the cyber insurance market,
The Financial Times
reported, as demand for cyber cover has increased following high-profile attacks such as the Sony Pictures Entertainment hack in 2014.
Paul Bantick, head of cyber at Beazley, said the new policies will cover physical damage to property, bodily injury, costs of data loss and business interruption.
"We didn't want to take a one-size-fits-all approach," the publication quoted Bantick as saying.
Bantick said the company is prepared to offer a maximum cover of $100 million to a single client.
"It is very rare that people will provide that level of capacity for cyber coverage," he said.
Beazley will partner with the Corporate Insurance Partner Unit of Munich Re and the tailored coverage can include hacking or malware attacks, distributed denial of service (DDoS) attacks and cyber extortion alongside bodily injury and property damage.
Mike Donovan, Beazley's focus group leader for technology, media and business services, said that cyber protection will become more paramount as business rely more on data.
"Rapidly flowing data is the lifeblood of modern business," Donovan said.
"When that data ceases to flow, or is siphoned off, the costs for large interconnected enterprises can be huge.
"We can now provide the kind of robust and flexible protection that large businesses need at a time when cyber threats are proliferating worldwide."
Head of cyber solutions for Corporate Insurance Partner, Chris Storer, noted that the threat of cyber attack continues to rise and the partnership will see clients benefit from the strength of both businesses.
"In recent years, cyber threats have risen steadily up the agenda of the world's largest companies as they have observed the real impact of cyber incidents, with significant implications for their balance sheet and financing capabilities, through to dealing with regulators and rating agencies," Storer said.
"Corporate Insurance Partner, with its broad industrial and complex single risk expertise, is in a unique position to push the boundaries of insurability when it comes to helping clients cushion the true financial impact of a cyber event.
"Through our close partnership with Beazley and the combining of our expertise, we believe that we can offer a service that is unique in providing large corporate and industrial clients with fit for purpose cyber solutions that help them manage the manifold risks that cyber attacks can present."