National brokerage opens first overseas office | Insurance Business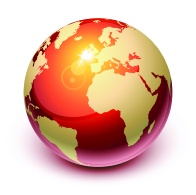 National insurance broking firm MGA Insurance Brokers is opening a new office in the developing market of Cambodia.
The new office, in Cambodia's capital, Phnom Penh, is the first overseas branch for MGA and will become the base for its future Asian operations. It claims that MGA would become the second overseas brokerage to establish an office in Phnom Penh.
The Cambodian operation was being set up as a joint venture with two local brokers, Chantol Seng and Sophat Meas, who had extensive international experience. Both Seng and Meas have spent time in Adelaide to familiarise themselves with MGA's systems and technology. Additional support would be provided by MGA through regular visits.
"We believe there are significant opportunities for growth in Cambodia and the neighbouring countries of Laos and Myanmar," said MGA's Chairman, John George, who last year was awarded a Special Medal for services to the Cambodian community by the Cambodian Prime Minister, Hun Sen.
"Cambodia has a number of special economic zones where international businesses are setting up to take advantage of the relatively low cost base. Domestically, a lot of new businesses are also being established.
"Banks financing these developments are demanding insurance cover such as fire and property as a condition for funding, while third party motor insurance is also expected to become compulsory in Cambodia in the next few years.
"In South Australia, MGA has about 20% of the state's rural insurance and we expect this is another area that will become increasingly important in Cambodia in the future."
The office in Phnom Penh would initially have five staff, with back office work undertaken in Adelaide.
There are plans in place to expand the Cambodian operations into other major cities such as Siem Reap, Sihanoukville and Battambang.
Premium income in Cambodia has doubled in the past four years, albeit off a low base, and was expected to double again in the next four years, said George.
"We want to be part of this growth and believe the timing is right for us to enter the emerging Asian market," he continued.
"While Cambodia has different regulations and requirements, we don't expect any problems meeting or exceeding these standards."
George has a long-standing involvement with Cambodia through his work with the Australia Cambodia Foundation, of which he is Chairman.
His Special Medal for services to the Cambodia Community resulted from his assistance in the establishment of the Sunrise 3 Children's HIV Centre in Sihanoukville, which was officially opened on 1 December, 2012.