NDIS misses enrolment targets | Insurance Business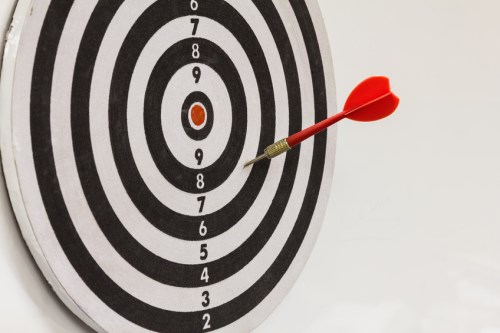 Even with enrolment targets reduced to half in the last few months, the National Disability Insurance Scheme (NDIS) transition phase failed to reach its targets for enrolments,
ABC
reported.
The first quarterly report for the NDIS transition phase showed that of the 20,264 enrolees expected for the first quarter from the beginning of July until the end of September, only 7,440 enrolled. Meanwhile, NDIS has estimated 120,000 participants to enroll from July this year until July 2017.
"The approval of plans has been somewhat slower than we expected," Christian Porter, social services minister, told
ABC
.
"But this is a very long process over the next three years. So it's early days."
Mary Mallet, CEO of Disability Advocacy Network Australia (DANA), said: "That number is significantly lower than what we would have expected in the last financial year, if we'd been looking ahead."
In the last few months, the NDIS halved its original estimate for enrolments, mainly because of an IT setback, which led the scheme to switch to a system run by the Department of Human Services,
ABC
said.
"They halved their target to 10,500. Then of that revised target, they've reached 7,440," Mallet said.
Mallet contradicted NDIS's claim that it reached 76% of its enrolment target because the initial estimate was modified.
"As you can see they're way below what they should have originally reached," she said.
The figures indicate the huge challenges ahead of NDIS to meet its estimated target of 460,000 participants when it is fully rolled out in 2019,
ABC
said.
On the positive side, the quarterly report showed that so far, the scheme is being delivered on budget. Advocates are concerned, however, by the number of stories they were hearing about participants who believe their plans were insufficient, the report said.
"Unfortunately, these statistics don't come as a surprise," Ngila Bevan from Disabled Peoples Organisations Australia told
ABC
.
"We're receiving mounting feedback from members that plans are taking too long to be approved once developed, or on the other hand, are being rushed through."
Advocacy groups have received reports from participants that transport systems in plans are inadequate to cover the cost a person with a disability needs to get around.
Mallet was particularly worried about what steps NDIS will take to catch up to its targets.
"They have brought emergency procedures into place," Mallet said. That includes determining the plans of eligible applicants through phone conversations, rather than face-to-face meetings. Such measures often result in plans that do not meet the participant's needs,
ABC
reported.
"Doing planning over the phone is one of the major problems," she said.
"For large numbers of people, [it] just won't work properly."
Related stories:
Canberrans at risk of missing out on NDIS
Half of NDIS enrolees receive disability support for the first time
Tassie jobs surge with NDIS roll-out
NDIS to create jobs, allow more control