Neighbours can be part of holiday security solution - study | Insurance Business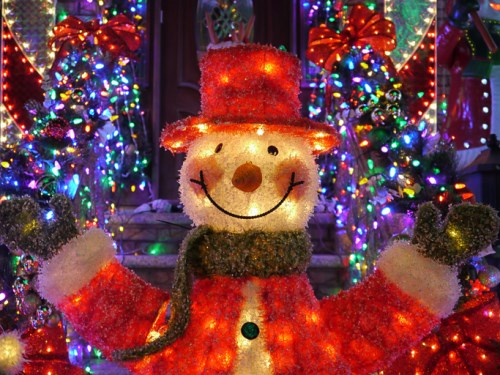 A new research by a major insurer has suggested that neighbours can help homeowners ensure the security of their property, especially this holiday season.
According to new research published by QBE Insurance Australia, 84% of Australians worry about the security of their homes when they are away, while 82% of Australians said they would be more comfortable going away on a holiday if they knew their neighbours better.
The survey that polled 1,027 people aged 25-64 revealed, however, that 59% of Australians do not have neighbours they consider friends, with 18% saying they don't talk to their neighbours and 13% saying they don't know their neighbours at all.
Australians seem keen on changing this situation, with 65% of respondents saying they'd like to have a better relationship with their neighbours to improve home security. This may be a good course of action as 87% of survey respondents said they'd put in more effort in protecting the property of a neighbour they know well.
Grant Pearce, national home and contents portfolio manager at QBE Insurance Australia, said: "This research shows neighbours can play an integral part of the home security mix. Almost everyone (98%) said they'd take action to keep their neighbours' property safe, yet just over half bother to ask them to keep an eye out (62%) or collect the mail or newspapers (60%).
"It's clear there's a benefit to reaching out to people who live nearby in order to increase a neighbourhood's sense of community and security as the research shows they're more than likely to be willing to help."
The study revealed that 73% of Australians would take down the vehicle license plate of a person they see acting suspiciously outside a neighbour's home, while 69% said they would contact the police and half would contact the neighbour directly. Meanwhile, 29% of brave Australians said they would approach the person to ask what they're up to.
Pearce advised Australians to be proactive about home security.
"It can be as simple as taking the time to walk around your home to check doors, windows and locks," he said.
"Think about how your home looks and ask yourself whether there is anything on show that could entice a burglar into your home or garden. If there is, address it immediately."
With 51% of respondents saying that they share photos on social media while they're on holiday, Pearce cautioned: "Your selfies over sunset cocktails might make your friends jealous, but are also an open invitation to burglars. Our advice is to tread carefully and check privacy settings when it comes to posting holiday snaps or details about upcoming breaks away from home. You never know who could be reading."
QBE Insurance Australia lists the top six precautions Australians take before going on a holiday trip:
1. Check doors and windows are locked (81%)
2. Ask neighbours and friends to keep an eye on the property (62%)
3. Arrange for mail and newspapers to be collected (60%)
4. Hide valuables (50%)
5. Set the burglar alarm (27%)
6. Set timer switches for lighting (25%)
Related stories:
QBE announces new CEO
QBE sells further stake in underwriting agency