Network group and premium funder in industry first venture | Insurance Business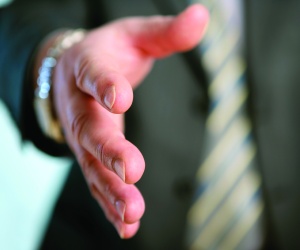 Westcourt and Principal Finance have announced a joint venture which will see the companies join forces to break new ground for the insurance industry.
Under the agreement, Principal Finance will be the premium funding partner for the Westcourt group of authorised representatives across Australia.
CEO of Principal Finance, Daniel Gronert said the joint venture will help the insurance industry develop thanks to its ground-breaking potential.
"Principal Finance has developed a unique premium funding platform to be issued under the Authorised Representative network's brand.
"The model also provides for significant financial returns to supporting Authorised Representatives through a profit share structure which is a first for the premium funding industry."
Gronert stressed that both Westcourt and Principal Finance will benefit from the venture, as well as customers.
"Our partnership with
Westcourt General
represents the most significant deal Principal Finance has entered into on a national scale."
"We pride ourselves in setting the standard for premium funding in Australia. It was therefore important that we formed a partnership with an organisation of equally high reputation within the industry."
Managing director of Westcourt, Jeff Hollands, sees the partnership as an "important investment" for the company and its 85 ARs across Australia.
"Teaming with Principal Finance allows us to continue to provide our Authorised Representatives with superior software and service to assist in the delivery of high quality solutions to clients.
"Both companies share a commitment to innovation and service which makes this joint venture such a strong strategic fit. The premium funding platform is simple and effective, providing real benefit to our Authorised Representatives and their clients."
Principal Finance will manage the delivery of the Westcourt
Premium Funding
brand and will pay the premium on behalf of the insurance policy holder who can then repay in easy instalments which makes balancing budgets easier.
"We've tailored our premium funding platform to meet the specific requirements of Westcourt and the Authorised Representative model," Gronert said
"This allows Westcourt to capitalise on its strong brand in the market but still have access to Principal Finance's leading technology in premium funding."