'Never a more exciting time' to be a broker | Insurance Business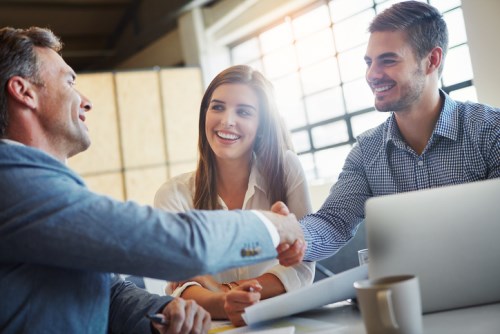 There has never been a more exciting time to be an insurance broker, an industry leader has said.
"I've never been more excited both about the insurance industry, per se, and the results that it's delivering at the moment, and I've never been prouder and more excited and enthusiastic to be an insurance broker,"
Dale Hansen
, CEO of
Austbrokers
Coast to Coast, told
Insurance Business
.
2016 was a big year for Hansen and
Austbrokers Coast to Coast
. At the Australian Insurance Industry Awards, the business was named Small Brokerage of the Year, and then Hansen was named NIBA's Broker of the Year at its annual convention.
Next year, Hansen hopes to have a positive influence in the wider industry.
"I'm looking forward to working with NIBA, promoting the role of an insurance broker, and promoting what insurance brokers do and our skillset and what we're able to achieve to the greater community at large who, I think, to a large part aren't actually aware of what we do," he says.
Hansen would like to see the compliance and corporate governance regime tighten on businesses and brokers.
"I think all good businesses would welcome a tightening in corporate governance and compliance," he explains. "I think that's something that is needed."
He'd also like to see lines between insurance brokers and authorised representatives "un-blurred".
"I don't think they should be treated differently," he states. "I think that's causing great confusion in the marketplace with the industry at large and with customers. The same corporate governance and compliance regime should be applicable to all of us."
Hansen says there are "absolutely fantastic" ARs out there who would also welcome such moves.
He also looks forward to watching
QBE
's movements over the next five years.
"I really do think they're a very strong business now and they've made some very brave, strong decisions that, I think, are really sound… QBE's very important to our industry in Australia," he notes. "They're such an enormous player and it's very important to our industry that they're strong."
Hansen is not intimidated by disruptors. He says it's about concentrating on old-fashioned service.
"We just need to keep doing what we do well, as an industry, and we will prevail," he says. "I think it's important that we all don't buy into the doom and gloom."
Related stories:
Are ARs the future of broking?
Insurance industry must not fear disruptors