New broker network CEO ready to 'roll up sleeves' | Insurance Business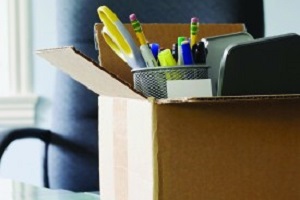 Broker network Insight Insurance's new CEO David McKinnis says he is ready to "roll up his sleeves and get stuck in" to his new role.
McKinnis, who officially started the role on Friday taking over from Moira Kemp who left in November.
McKinnis told
Insurance Business
that having known Insight when it was RIBA and followed it closely; the chance to join the network was too good to pass up.
"
I knew about Insight when it was RIBA and took an active interest in what it was doing. When the opportunity came up it seemed like a great opportunity to work with people who I had known from some years ago."
McKinnis' CV consists of working for major names Wesfarmers,
Allianz
Global Assistance, and Stream Group. He also sat on the
ANZIIF
board for 18 years. He currently owns and runs consultancy business Profit Improvers which he plans to "wind back Profit Improvers and pass on some clients to other players", giving him more time to invest in Insight.
He said his various industry roles should stand him in good stead. He added: "Some people make things complicated but I try to make it as simple as possible so everyone knows the game plan and they can get on with it."
In an interview with
Insurance Business
in November, Insight chairman
David Hosking said the board was looking for a CEO who would take on a more developmental role
.
McKinnis told
Insurance Business
said that having run consulting company Profit Improvers his approach is a "hands on" one.
"I'm happy to roll his sleeves up and get stuck in, be involved in a learning and development role and add value where I can," he explained.
McKinnis said it is coincidence that is first day at Insight concurred with the death of global icon Nelson Mandela. McKinnis said that like Mandela's objectives for harmonious and democratic South Africa, Insight its own philosophy and aims to make the insurance industry a better sector.
"At Insight we want to continue to improve the business arrangements between brokers and underwriters; to continue to be a place of professionalism, and provide a level of education for brokers and to make sure there is a succession plan in place for our members and to make sure our industry has a better profile."
Aware of the other broker networks in the market, McKinnis stressed: "We are not trying to compete head-to-head with other networks.
"Our aim is to make sure our offering is a better option for brokers and authorised representatives."
He continued: "My motto is: 'We will be the same person we are today in five years' time except for the books that we read and the people we meet.'
"It applies in the business world – we do not want to be doing the same things we are doing now in five years so what are we doing to improve and change ourselves? It is about doing exactly that."