New CFO takes the reins at leading broker network | Insurance Business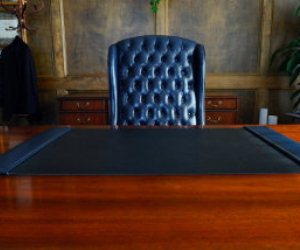 Austbrokers
has completed the transition of its new CFO, with Jodie Blackledge taking on the role.
The broker network
announced earlier this year that Blackledge would transition to the role as former-CFO Steve Rouvray retired from the position.
In the role, Blackledge will also assume responsibility for Austbrokers' risk and compliance and group legal functions "to drive improvements and further enhance the value and service that Austbrokers offers to partners and clients," the company said in a statement.
Blackledge, who has more the 20 years' experience in similar roles, thanked Rouvray for his continued support throughout the handover process which began in April.
"I would like to thank Steve Rouvray, on behalf of the business, for his significant contribution to the business since listing and personally for enabling a seamless handover," Blackledge said.
"I am now looking forward to taking the reins as CFO and working with our CEO,
Mark Searles
, and the executive team to deliver Austbrokers Holdings' strategy to support growth in its partner businesses and deliver value for shareholders."
Blackledge said that she is focused on the annual results of the company and noted that the passion of Austbroker's clients will help the company grow and develop in the future.
"I have been inspired by hearing our partners' passion for the business and the innovative ideas they have about growing it. I am excited to be part of that development with the broader team.
"In the short term, my focus will be on the annual results and reviewing the way we operate internally to build an efficient, effective and value adding function."