New insurer CEO to lead company in 'staying ahead of pack' | Insurance Business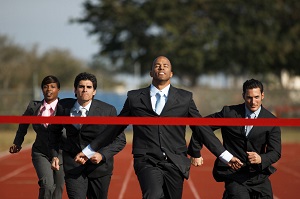 Ansvar's incoming CEO Warren Hutcheon
will lead the specialist insurer in "raising the bar" and "staying ahead of the pack",
Ansvar
chairman Nicholas Barnett has told
Insurance Business
.
Hutcheon, currently the CEO of Victorian Managed Insurance Authority (VMIA), will join Ansvar in May, replacing former CEO Andrew Moon who retired last year due to ill health.
Barnett said Hutcheon demonstrated all the key characteristics the board had looked for in a new CEO such as leadership, experience and "knowing how to get things done", and is confident Hutcheon will take the company from strength to strength.
He added: "Like any board we were looking at a whole lot of issues that need to be measured. We wanted someone who will be energetic and move us forward and raise the bar."
"Raising the bar is keeping ahead of the pack, being innovative and being accountable and deeply embedding our values and making sure we are the specialist for our key segments."
The company has undergone a recent internal transformation including becoming broker-focused. Barnett said Ansvar is now "externally focused".
"Our recent transformation has been doing things more internally and working to ensure we have all the systems and competencies in place," he explained.
"Now it is more about bringing that to the external marketplace, being more externally focused and building that high-performance approach both internally and externally."