New job? Here's five top tips to make the move effortless | Insurance Business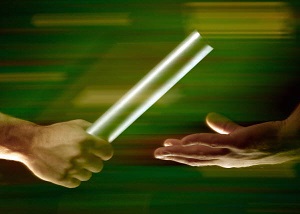 It is a reality for most of us that the day will eventually come when we change jobs.
Reasons may vary – you may want a new challenge, a better role, or a higher salary – but whatever takes you to a new role, the way your exit your current role is important in many ways.
CEO of recruitment firm
Hays
, Alistair Cox, believes that when you do leave your old role to take up a new one you need to think about more than just your reputation.
"I strongly believe that a true measure of success is leaving a business in a better shape than when you first arrived. However, you also want to ensure that when you do leave, you leave with your reputation intact, indeed enhanced."
Cox gave his advice on the tricky transition process that many of us face and gave five tips to make sure that not only you thrive on taking a new role, but the company you leave do too.
Plan who to tell first and when
It is difficult to find the right time to tell your employers and co-workers when you have found a new opportunity – many will put off the awkward conversation until it becomes a hassle for both you and your employer.
Cox believes that honesty is the best policy when it comes to telling those around you that you've secured a new role and that you must tell those around you before they find out around the water cooler.
"You owe it to your colleagues to be honest and open with them about why you are leaving," Cox said.
"Although the news may come as a shock, help them to understand that now is the right time for you to pursue your next challenge."
Cut the strings and start to let go
Whether you've worked somewhere for less than a year or your whole career, letting go is often difficult.
It is a common ego reaction to think that the ship will sink without you but, as Cox states, if you manage the handover process well and give yourself and your team enough time, everyone can come out ahead.
"Once you have made that decision, you need to start thinking how you will let go," Cox said
"That means working with your colleagues to ensure they are empowered to continue with the vision."
Your departure is someone else's opportunity
As the old saying goes, when God closes a door, he opens a window. Just because you are leaving the company for a new challenge doesn't mean those around you don't find challenge in their work.
As you make your move toward the exit, other staff will have the option to prove themselves in your stead and show their value to the company.
"Your absence will undoubtedly be a big gap, but it's their opportunity to show what they can do and further their own career by stepping into that gap."
Maintain your focus right up until the last day
This may be one of the toughest steps of all but is a mark of a true professional.
As the new role comes closer and your new challenge becomes more of a reality, it is easy to take your foot off the gas and think of what you will be doing next.
Cox believes that this step is key to keeping your reputation in tact with your soon-to-be-previous employers and will help your legacy last in your old organisation.
"Maintaining your focus up to the very last day will earn you considerable respect, and will be remembered for a long time by a lot of people."
Don't lose touch and stay connected
With LinkedIn, email and a whole raft of social networks, there really is no excuse for losing touch in this day and age.
It may only be a quick email here and there or a catch-up coffee once every couple of months but staying connected with your previous employers and co-workers can provide dividends in the future.
"It's important to keep those relationships intact, especially if you have done a good job of leaving and your old colleagues have been promoted through your efforts and legacy!"
The world is a small place and the insurance industry, even smaller. You never know what opportunity could come your way further down the line…