New levy: Will all insurers meet the deadline? | Insurance Business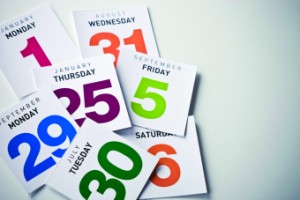 Zurich and Allianz have declared policyholder premiums will fall once the current Fire Service Levy expires in July.
Both insurers confirmed that their FSL rate will fall to zero on from next Wednesday (1 May) to reflect the replacement of the existing levy with the property-based levy scheme which comes into force on 1 July.
QBE declined to comment and Vero said it would be premature to comment as it was still reviewing the annoucement.
The new levy removes the ability for insurers to charge fire insurance policyholders to help fund the fire service in Victoria.
The Fire Service Levy Monitor, this week drafted tough new rules for the new levy, which ordered insurers, who claim that higher costs offset any part of the benefit of the reduced FSL, to justify it.
A spokesman for Zurich said it had adjusted its rates appropriately to reflect the new levy changes.
"Zurich will not be charging its customers for FSL from 1 May 2013. Our FSL rate has reduced gradually throughout the year, with each reduction being announced to the market," she said. "Premiums should fall to the extent of the removal of the FSL rate. "
Allianz will phase out the levy over the course of 2012-13, due to its premium and market share forecasts.
Allianz's FSL rate on non-metropolitan policies, both domestic and commercial, fell to zero for policies commencing on or after 10 March 2013. It is anticipated that the FSL rate on metropolitan policies will phase down to zero on 1 May.
"The FSL rate applied to Allianz policies will have fallen to zero before the official expiration of the insurance fire services funding mechanism on 30 June 2013. Allianz premiums have been downwardly impacted by the gradual phasing out of the FSL rate over the course of the 2012-13 transition year," the spokesman told Insurance Business.
"All things being equal, premiums will be lower once the FSL on insurance ceases because a tax imposed by the Government on insurers and hence their policyholders will have been removed."