New player in insurance broker acquisition | Insurance Business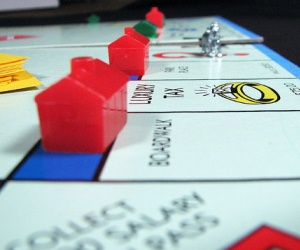 Financial services company Australian Unity has revealed an "ambitious" growth plan in the general insurance space with the acquisition of Waratah Insurance Brokers.
Sydney-based Waratah has been re-branded under the acquisition and will become part of Australian Unity's Personal Financial Services offering, it was announced, as Waratah will keep its operating model and client proposition.
In a statement, the company said that the Waratah acquisition is the "first step in building a significant presence in the general insurance broking space."
Steve Davis, chief executive officer of Australian Unity Personal Financial Services, said that the acquisition highlights a key area of growth for the company and the buying could continue.
"We are looking for like-minded owners who are strongly client focused, with well managed businesses and who wish to become our business partner rather than an employee," Davis said.
"We plan to retain acquired businesses in their current formats and let the previous business owners get on with growing the business rather than operationally managing the business.
"Our model rewards the previous business owner on the growth they deliver over the transition period."
Davies stressed that companies joining Australian Unity will be given access to more than 300 firms that deal with the company which could significantly help growth prospects.
"That growth will be significantly augmented by us introducing our general insurance partners to the 300+ accounting firms who currently refer clients to us for finance broking and financial planning.
"These accountants have been asking us for years to find a good general insurance broking solution for their clients and we are very excited to take our first step towards meeting this demand," Davies continued.
Brett Thornthwaite, former Waratah managing director who will continue to manage the business, welcomed the acquisition and praised Australian Unity for their client-first outlook.
"Australian Unity is a well-respected, 175 year old mutual, and has always prioritised client best interest, advisory integrity, and an open architecture environment for insurances," Thornthwaite said.
"The new arrangements will be good for our clients and our staff, and will also give us the wherewithal to realise our growth vision for our business through the referral networks now at our disposal."
Davies stressed the Thornthaite's business now sets the benchmark for future acquisitions as the company looks to make a splash in the broker market.
"Importantly, Brett and his team run an excellent business and they will be the operational benchmark for future acquisitions," Davies said.