New report details cyber growth | Insurance Business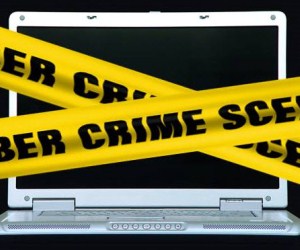 A new report has revealed the astounding growth of the cyber insurance market with the researchers revealing how brokers should approach the market.
The report, published by Timetric and entitled
The Future of Cyber Risk Insurance,
shows that the cyber market has rapidly grown over the last several years and is expected to continue growing for years to come.
"The cyber insurance market has grown very quickly from US$850m in 2012 to US$2.5bn in 2014," Jay Patel, insurance analyst at Timetric, told
Insurance Business.
"The market is expected to grow to US$7.5bn by 2020.
"The use of applications such as cloud computing and the collection of consumer data means that businesses are much more dependent on technology to operate on a daily basis. This also means that they have greater liabilities in the event that they lose the data of consumers, or that value of business lost due to a failure of IT systems is likely to be very large."
Patel said that brokers will also have a key role to play in the growth of the cyber market as more and more businesses become aware of their cyber risk.
"An important message for insurance brokers to take away from the report is a strategy to overcome the lack of standardisation with the cyber insurance market. The terminology and policy wordings used by insurers in the cyber risk policies they offer, differ greatly. This makes it harder for brokers to market these products to clients," Patel continued.
Patel noted that a "lack of awareness amongst businesses of the scale of the cyber threat," will continue to affect the market, especially outside of the US which accounts for 90% of global cyber premiums.
Patel also stressed that the role of
Government
will play a huge roll in the development of the cyber market across the world.
"The growth of cyber insurance will be influenced greatly by the role of governments," Patel said.
"Legislation that clearly define cyber risk and standardise terminology within the cyber risk insurance sector will provide the foundations for strong growth and a well-functioning market without ambiguity over what risks are covered.
"Furthermore, with instances of corporate espionage through hacking becoming more frequent, it is likely governments will collaborate with insurers to ensure that businesses are insured against cyber risks and therefore more likely to take the adequate measures to protect themselves sufficiently from cyber attacks."