New social platform aims to deliver referral boost | Insurance Business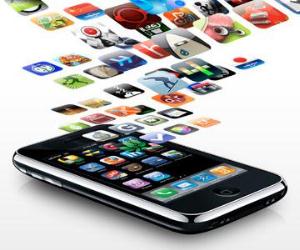 A new social media platform will be launched in Australia in June in a bid to build-up all important referrals for insurance brokers and other small businesses.
Recomazing
is aiming to drive up online referrals with its new site which will allow customers to give 'reco's' to friends rather than simply like a page or product.
Marc Cowper, founder of the site, believes that it will enable brokers to drive up sales without sinking too much time into a social media presence.
"With Recomazing, businesses simply create a profile to enable their customers to give them a 'reco' and the customers' entire social network can then see it," Cowper said.
"So if a person is searching for an insurance broker business they can check out their trusted friends' recommendations first on Recomazing before making their decision. And if they find a great business and want to let others know about it, it is very simple to proactively give it a 'reco'."
While many businesses will have Facebook and Twitter profiles, it can be months or even years until their true presence is felt on the bottom line. Cowper hopes that the simplicity of Recomazing will allow businesses to reap rewards quickly.
"Most businesses are on Facebook, hoping that each time they post it will ultimately be seen by current and potentially new customers. However, business owners have been shocked when we tell them that due to changes by Facebook the average post only reaches 2-4% of their followers. This means without paid advertising it is increasingly difficult to even reach your own audience and help drive new customers.
"Even if someone has 'liked' a page, it doesn't mean they actively recommend your business to their friends - they may have just liked it to win a promotion. Business owners have told us that they want to be able to identify those valuable customers that provide friend recommendations and then use social media to drive more referrals."
Sean Finlay, head of social strategy for Sydney Digital Marketing, believes that the new platform will allow brokers and other business owners the chance to compete against bigger firms thanks to its personalised approach.
"A large number of SME's are trying social media but the investment of time required to either create content or to deal with negative feedback from anonymous profiles on review sites can make it challenging for some to justify the return," Finlay said.
"Whilst SME's don't have the budget to compete against the big brands they do have the competitive edge in personalised service and when used effectively social media can capitalise on this for them.
"What we like about Recomazing's model is that is uses social media to reward those businesses that provide great service by delivering more referred customers," Finlay continued.
While the site will launch to consumers in June 2015, businesses can register now.