New underwriter TKSR spots gap in the market | Insurance Business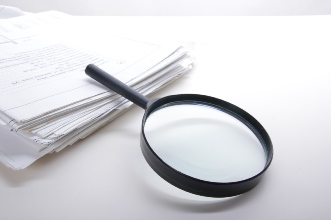 A recently launched underwriting agency has found its gap in the market as it looks to continue its growth thanks to the support of brokers.
TK Specialty Risks (TKSR)
was officially launched in February 2016 and founder and lead underwriter Tom Kent told
Insurance Business
that the business spotted a gap in the regional market which led to the foundation of the business.
"South Australia simply didn't have a dedicated financial lines underwriting agency," Kent said.
"There are a number of excellent general insurance underwriting agencies operating within South Australia, but PI has always been an area which the larger insurers have typically serviced very well.
"I think it is fair to say that markets such as
CGU
and
Vero
really led the way in the late nineties and built immensely profitable portfolios over the past few decades, which has traditionally probably ensured decent service levels for markets regional markets such as Adelaide and Hobart.
"However, unfortunately with the commoditisation of professional indemnity and the strong move we are seeing towards non-advice based sales models, markets in SA, TAS, NT and even WA to a certain extent, have been sorely neglected.
"So, over the course of a number of months, our plan was put together to establish an underwriting agency which offered local security & local claims service for the bulk of its product set."
TKSR offers a wide range of products such as cyber liability, engineering and construction consultants PI, D&O liability and medical malpractice, amongst others.
Kent noted that that the business also saw rate increases across entire portfolios from major insurers as a key reason for launch.
"The key reason I launched TKSR was primarily because I noticed over the past few years that insurers have a habit of building up good books of business and then imposing rate increases across entire portfolios, often to the detriment of their sub-portfolios which exist in pockets throughout Australia," Kent continued.
"This issue always seems to be near the top of any agenda at broker meetings, and as such I felt it was time to do something about it."
Kent noted that the response to the business "has been excellent," thus far as brokers have taken to the business.
"It has been particularly pleasing to see that insurance brokers are very supportive of a new offering with a strong focus on ensuring the ongoing viability of underwriting in regional markets around Australia," Kent continued.
As a new business in a smaller Australian city, Kent spoke of the great value of having boots on the ground as these cities continue their development.
"There is an immensely impressive amount of entrepreneurialism in smaller cities around Australia which is exhibited by companies both new and old," Kent said.
"For example, in Adelaide we have world leading companies such as FCT International designing flame cauldrons for the Olympic Games, or Ellex Medical Lasers, who have developed market leading ophthalmological devices.
"From an underwriting (and broking) perspective, there is a lot of value in being on the ground and on hand to assist in some small way in the endeavours of our ground breaking Australian companies."